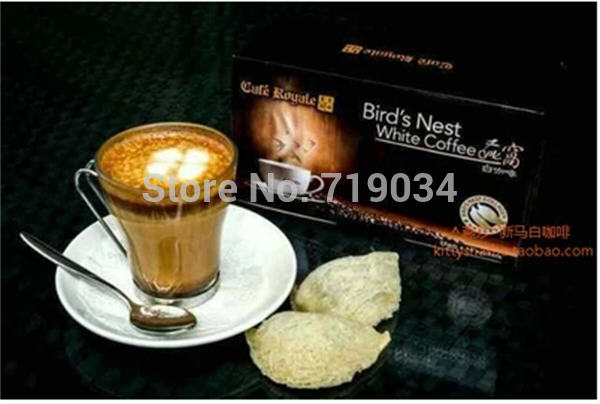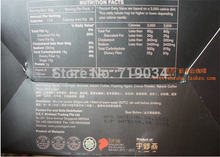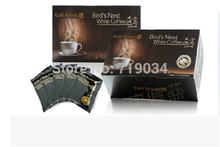 Singapore Cafe Royale Royal Coffee bird's nest White Coffee (18 packets)
| | |
| --- | --- |
| Weight: | 450g |
| Shelf Life: | 365 |
| Brand Name: | Cafe Royale |
| Item Type: | Instant Coffee |
| Flavor: | bird's nest White Coffee |
Product Description
Amazing discovery Singapore Cafe Royale Royal Coffee nest white coffee, pack of 18 packs of 25g, each containing one gram top nests.
Make:. S.K.Y Birdnest Trading Pte Ltd Address: No 201 Sims Avenue Singapore Ingredients: special beans, bird's nest collagen, instant white coffee, non-fat milk Shelf life: 365 Weight (g): 450 Coffee Type: White Coffee Brand: Yu Heung Yan Series: Bird's Nest White Coffee Origin: Malaysia
When a friend brought the coffee, I thought it was a gimmick nest, drink it found that there is a good white coffee, fast finish when I saw the bird's nest. This big accident, I thought the bird's nest made of powder will dissolve in coffee, in which case there or not, more or less, by the manufacturers say. Like this, plus a nest inside the particles is certainly not the economy. But manufacturers are doing, not only added also let you see. Written on the packaging, coffee bag containing one gram of bird's nest, according to the market price of broken nest 13 yuan a gram, 18 grams of the box, only the bird's nest on the value of 234 yuan, of course, manufacturers will not lose money, broken Yan cost factory will be low, but not the general consumer can buy to get. Coupled with Singapore severe food law to ensure that this is definitely a good product to benefit consumers. Ms. Amy, a good way to take the most effort to the bird's nest.
Product Description
item.taoba.com/item.htm?spm=a230r.1.14.9.RDJFkZ&id=21041703606&ns=1#detail