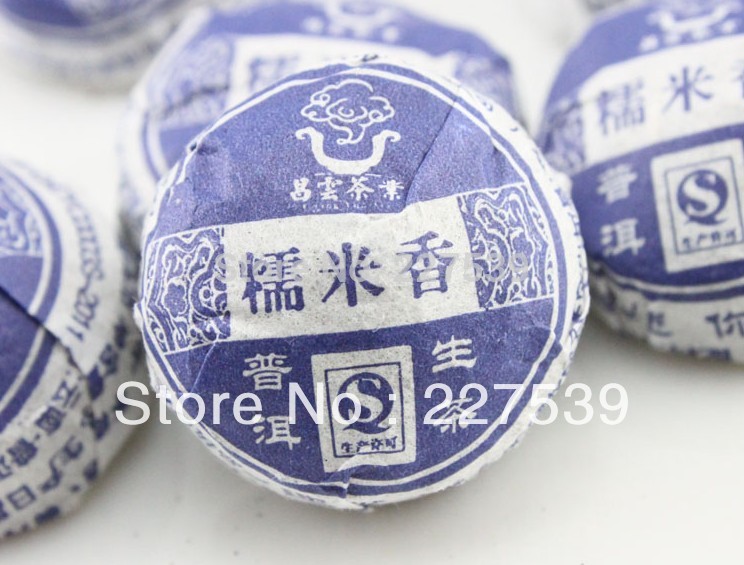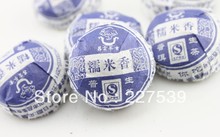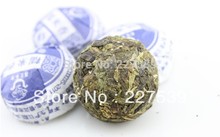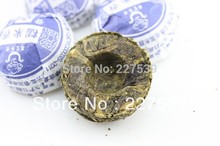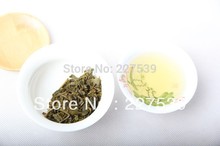 pu35 2012 Yunnan Chang Yun Tea Pu'Er tea glutinous rice fragrant Pu-er raw tea mini Tuo soften arteries anti-Aging tea
item Type:
Pu'Er Tea
Grade:
Grade AAAAA
is_customized:
Yes
Age:
1 - 2 Years
Shelf Life:
Long term
Brand Name:
Changyun
Style:
Compressed Tea
Packaging:
Bowl
Product Description
Goods description:
"Product Name" : Changyun glutinous rice fragrant Pu-er Tuo
"Raw material": Puer raw teas
"Net content": 500g
"Production Date": 2012
"Shelf life": gets better in longer time
"How to Save": dark, ventilation, avoid moisture and odor
"Processing Enterprise": changYun Tea
"Production standard": GB/T22111-2008
"Health permit": 532714010120
Glutinous rice tea of Yunnan large leaf tea is incorporated within a wild plant "sticky sweet" leaves refined An herb under forest cover, about 30 cm long with branches on the same like mint leaves, leaves, such as the size of a fingernail, with strong fragrant rice to dry storage Dai people taken at home, drinking while picking up a few pieces into the bowl, drink and feel refreshment.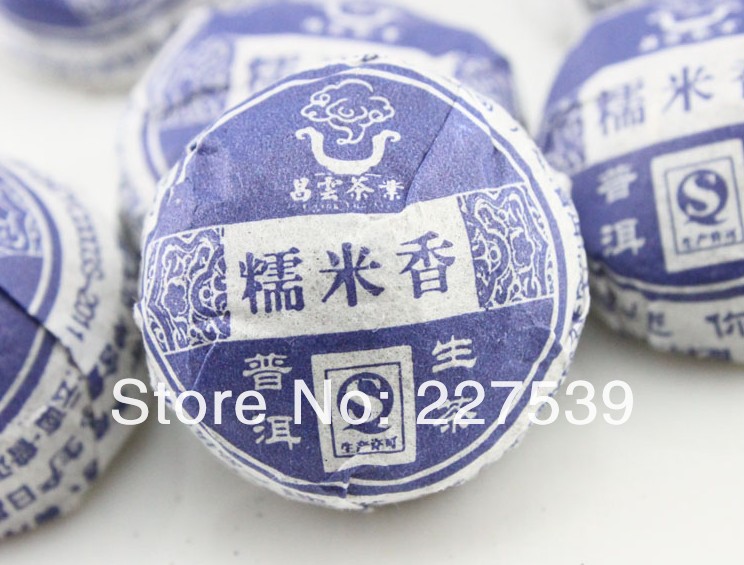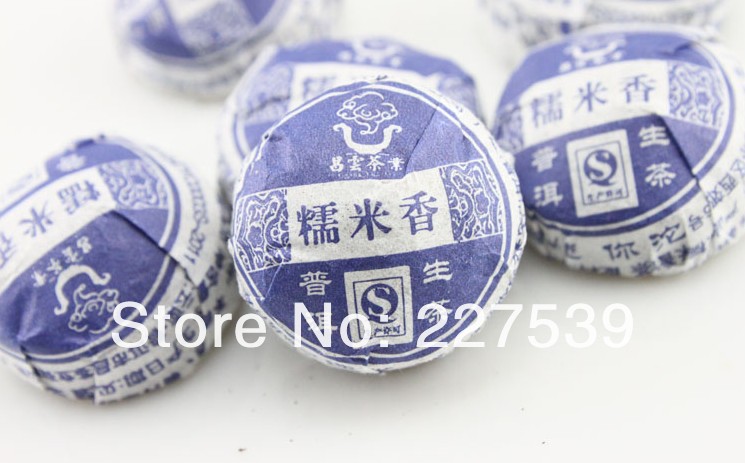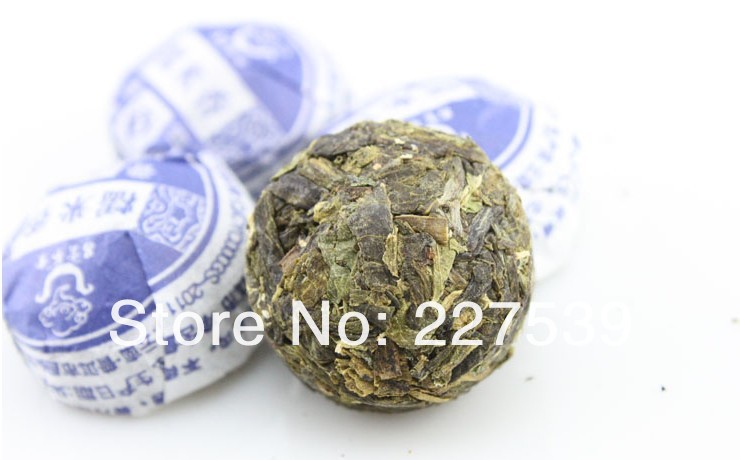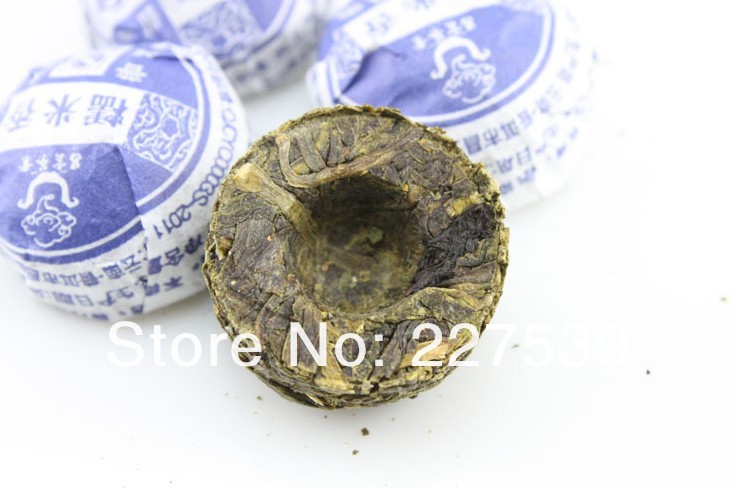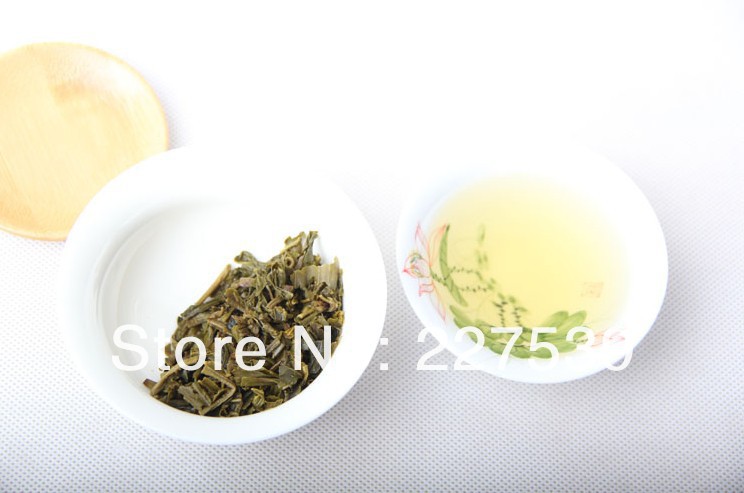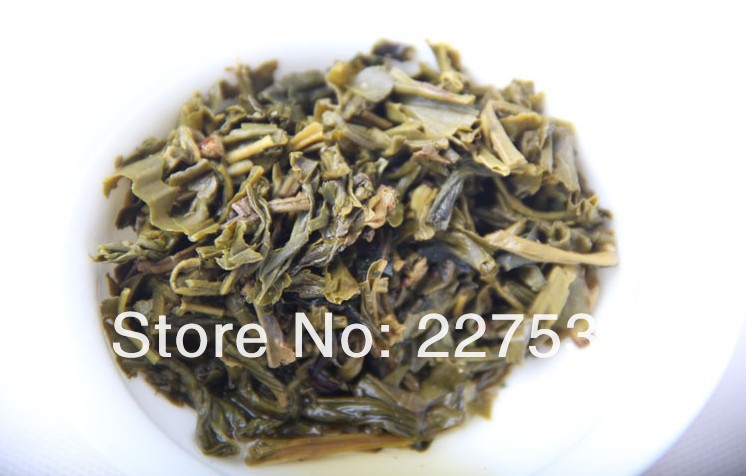 This is to use a small Tuo Pu'er ripe tea and glutinous rice leaves and developed out, faint aroma of rice plus tea Chen Xiang its taste more unique, the human body after drinking more health effects!
Instructions

Pu'er tea
How to brewing tea
1 large selection of brewing tea can avoid tea pot belly too thick, the proposed material should choose clay pots, purple sand pot;
When the wine is better. For longer is black, is not good. Shades according to personal preferences can be determined brewing time;
Brewing speed should be fast;
4, should drink hot tea smells, toast nose, you can feel Chen aromatic flavor nostrils, a sense of elegance Qinxin leisurely;
5, the intentions of fine chemicals Pu'er, sipping entrance, before they can obtaining the true rhyme, feel tea penetrate teeth, bleeding gums Qin, mouthful aroma, sweet
Dew "fluid", refreshing, lingering thirst, this is the best feeling Puer "back to rhyme."
One, making ready
Water: cooked tea with boiling water, the water temperature about raw tea master at 90temrature, with mineral water, spring water, purified water brewing Pu'er
Tea taste very good. Should not use tap water, so as not to destroy the tea chlorine nutrients affect the taste of tea.
Tea Set: Teapot, tureen, a variety of products can be elegant glass cup, purple, tureen brew the tea Pu'er tea can fully enjoy
Mellow taste aloes, cream cups, elegant cups suitable for use in the workplace simple tea. Select teapot, tureen should use big belly
, Easy tea and nutrient leaching stretch.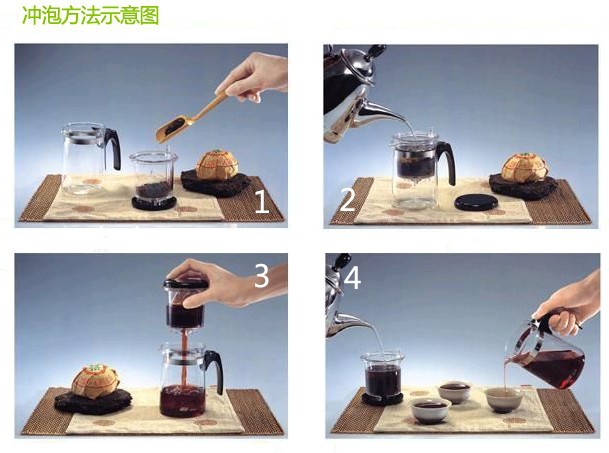 Second, unlock tea
From the traditional tea, and a variety of forms of methods such as tea cakes, tea, Tuo, etc., require special tea knife to pry tea or tea
Cone came to pick tea, correct operation is to taper tea from tea leaves or tea knife edge and side inserts, thumb pressed tea with Kunugi
Pry tea was massive. Simple immediate needs for drinking tea after the dissolution of the tea All pry storage tank with a purple top, terminology
The nickname given to "wake up tea," said.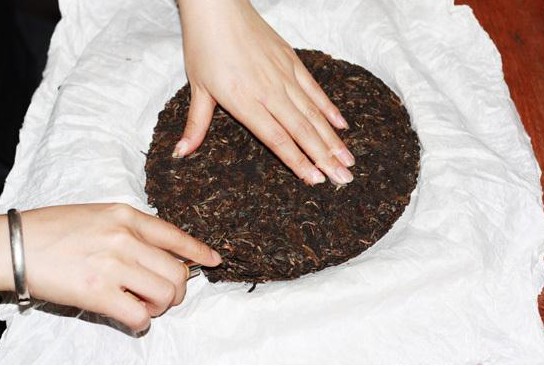 Three, brewing step
Cast Tea: tea according to the number and characteristics of tea to determine the investment yield, the amount of tea Pu'er vote of 4-5 grams tea flooding due
Effluent rich, so choose adaptation tea brewing skills standards, generally a tea brew can be repeated more than 10 times.
Wash the tea: Put tea into the tea with boiling water about 1/3 of boiling water, quickly wash the tea to wake up tea, bathing Chen Xiang, wash Pu
Er of dust.
Brewing: After brewing the tea to be isolated from the fair cup tea cup or container products, the separation is required to use tea strainer, filter broken tea,
Used office productivity elegant tea cup isolated itself functions more convenient to use. When the tea is brewing soup
Among the more exquisite, large tea pale and tasteless, too late tea bitter taste caused by heavy stew, only slowly realized in practice, according to Pu'er
The water extracts characteristic time of the soup can be divided into the first half slower, in half of the fast, slow second half to practice to master.
Drinking problems, the following reasons:
When cooked tea brewing, tea was dark red, possible reasons: brewing time is too long, or throw tea excessive.
When the raw tea brewing, tea Tang Ruqing water in general, possible reasons: Water is not enough, the soup too fast, not enough tea water temperature is not
Bubbles out of its inner quality. Generally about drinking water temperature about 85 temperature, it is recommended in the soup a little bit slower, after more practice to master,
Or recommend the use of professional brewing tea to brew.
If start brewing brewing time is too long, or the temperature control is not good, resulting stew tea, can also affect subsequent brewing reduce the number of
Less and taste change, the only way to solve only more practice to master, the same tea brewing different people have different taste changes, technical
The more strange coincidence, it does not matter how good the tea tastes better.
Pu'er brewing before, if you can calm down, calm the mind also fragrant tea, only to adjust mood to Chen Xiang Pu'er sentiment.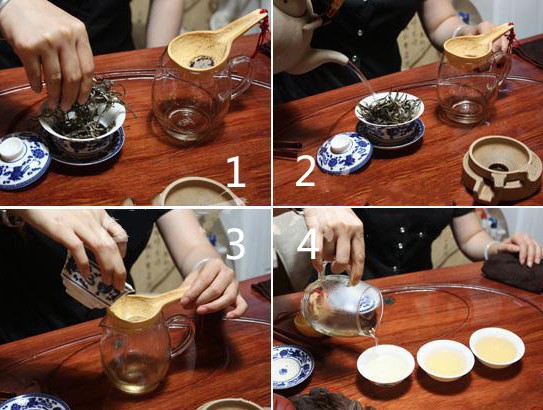 Fourth, tea storage
1, stored in a dry and ventilated place saying goes: "hi tea leaves and fear konjac fragrant drugs, thermophilic dry and avoid cold and wet." Family tea must be kept
Dry and ventilated place, but not directly by the wind blowing. While the conversion is relatively slow, but it can maintain the authenticity of tea.
2, to avoid odor savor tea most easily absorb odor in the air, so it should seek to save the environment clean and no savor. Preferably every
Day morning windows open for ventilation, so that as soon as the home of the odor dissipated.
3, the use of bamboo bamboo bamboo bamboo packaging traditional packaging helps in post-fermented tea, has a filter savor, to ensure the efficiency of pure
Fruit. If you have been apart of tea, use plastic wrap dense, weather and humidity changes, prone to mildew and
Odor, destroyed the tea's flavor.
4, purple pot, purple clay pot clay pot and Yunnan folk are suitable for storing tea pot can also be apart of tea cakes
Into the purple tank storage, one for easy access, and second, to Chen tea has a natural wake up process.
Shipping
Handling Time in7days After Payment Received.
Send by China Post air mail with Tracking number. Normally you maybe need to wait 20-35 Working Days, Sometimes delayed, you may need to wait for a longer time.
Our shipping charges include packaging (box, foam & wrap etc), handling and shipping postage.
| | | | | | | | |
| --- | --- | --- | --- | --- | --- | --- | --- |
| Country | Business Days(not including holiday) | 5-9 | 10-15 | 16-20 | 21-25 | 26-45 | >45-60 |
| United States | Rated(time arrived) | 5.1% | 50.1% | 33.6% | 7.5% | 3.7% | Contact us |
| Europe | Rated(time arrived) | 8.6% | 61.2% | 19.1% | 7.0% | 4.1% | Contact us |
| Australia | Rated(time arrived) | 4.7% | 52.6% | 30.2% | 9.6% | 2.9% | Contact us |
| Russia | Rated(time arrived) | 1.5% | 10.3% | 29.7%% | 31.2% | 28.8% | Contact us |
| Ukraine | Rated(time arrived) | 4.7% | 26.3% | 30.2% | 30.3% | 8.5% | Contact us |
| Asia | Rated(time arrived) | 10.5% | 30.6% | 43.8% | 12.1% | 4.0% | Contact us |
| Other Country | Rated(time arrived) | 3.5% | 25.0% | 47.9% | 17.9% | 5.7% | Contact us |
Damages and Loss
(1) If the item is defected by the processing of postage, we are pleasure to replace a same item for you within 15 days of purchase at our discretion. (Please allow up to 10 business days for returns to be processed.)
(2) In any circumstance, Shipping and Handling fee is not refundable.
(3) According to the alixpress return policy, the buyer MUST pay the return postage for any return reasons, no exception. In return, we will pay the postage for shipping back the item to you.
Refund Policy
Buyer Received This Item Within 7days Can Return This Item , Buyer Pay The Return Shipping Fee And Seller Refund After The Return Item Received.
Refund Contain Item Only not include the shipping fee.
Feedback
We will leave positive feedback to buyer as soon as buyer pays for the item. Leaving
Negative feedback or Netural Feedback is never a good way to resolve problem IN
TIME. We hightly appreciate that you can contact with us before you leaving Negative
feedback or Neutral feedback .We will offer help to resolve your problems ASAP!
Please never leave us negative feedback.
Any other questions, please feel to free to contact us at any time,we will try our best to help you, thanks!