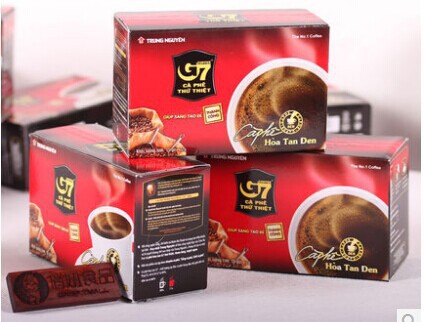 3 Boxes Slimming Coffee for Weight Loss Vietnam G7 Instant Coffee 100% Imported with Original Packaging Hot Sale Black Coffee
Grade:
AAAAA
Weight:
0.9
Shelf Life:
720
Brand Name:
TB
Packaging:
Bag
Caffeine Type:
Caffeinated
Item Type:
Instant Coffee
Flavor:
MILK
Product Description
3 Boxes Slimming Coffee for Weight Loss Vietnam G7 Instant Coffee 100% Imported with Original Packaging Hot Sale Black Coffee55 different Flavors Instant Coffee from all over the world Hot Hot Sale Global coffee Combination England Gift Packing55 different Flavors Instant Coffee from all over the world Hot Hot Sale Global coffee Combination England Gift Packing
Slimming Coffee for Weight Loss16g*50bags Vietnam G7 Instant Coffee 100% Imported with Original Packaging Hot Sale White Coffe3333333Slimming Coffee for Weight Loss Vietnam G7 Instant Coffee 100% Imported with Original Packaging Hot Sale White Coffee3 Boxes 45 PCS Slimming Coffee for Weight Loss Vietnam G7 Instant Coffee 100% Imported with Original Packaging Hot Sale Black Coffee
Package: Paper box + Independant Sachets(45 PCS)
Attention: Please note that the paper box will be deformed during the shipping, but it will not affect the quantity of coffee. If you mind, be careful, thank you!
G7(TRUNG NGUYEN)—the best coffee in Vietnam and enjoys a good sale around the world!
Located in tropical monsoon region, Vietnam is famous for its superior quality of coffee beans.
Packed in sachets, 1 piece each time, convenient to bring and brew!
Black coffee is a very healthy beverage with good slimming effect. Containing only 2.55 kcal of energy,
1 cup of 100g black coffee after the meal is very effective to reduce fat and lose weight!