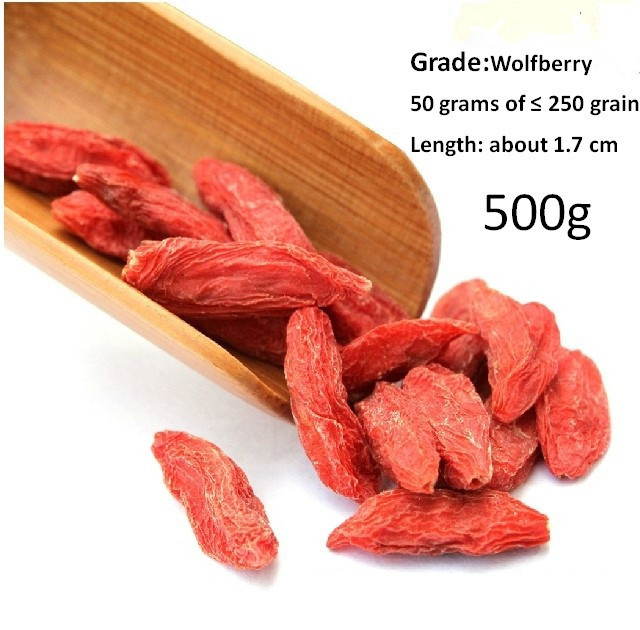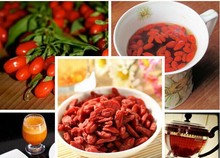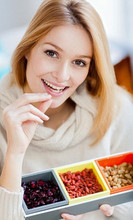 new crop original dried goij berry chinese wolfberry sweet goji berries
Place of Origin:
CN;NIN
Grade:
AAAAA
Brand Name:
GoJi Berry King
Packaging:
Bag
Weight (kg):
0.5
Item Type:
Herbal
Shelf Year:
2 years
Style:
Loose Bag
Product Description
Dried Chinese wolfberry/goji berries 250g/bag,2bags/lots
Chinese wolfberry is the dry fruit of Lycium barbarum L. and is helpful in every aspect.
Its leaf,seed and root are all valuable in medicinal used.
Nutrient content:
Chinese Wolfberry contains significant percentages of a day's macronutrient needs –carbohydrates, protein, fat and dietary fiber. About 68% of the mass of dried wolfberries
exists as carbohydrate, 12% as protein, and 10% each as fiber and fat, giving a total caloric
value in a 100-gram serving of 370 (kilo)calories
Main function:
1.tonifying kidney and nourishing lungs
2.cure lumbar genu aching and limp
3.treat for dizziness and blurred vision,cough
4. Attending impotence; consumptive cough; diabetes citation drink.
Clinical function:
1.cure diabetes mellitus
2.treat for vomiting of pregnancy
3.remedy for chronic atrophic gastritis
4.it can also used in cooking and making tea