Puer Tea Powder 50g, cha fen, ripe puerh tea, high quality free shipping
item Type:
Pu'Er Tea
Grade:
AAAAA
Shelf Life:
No quality guarantee period limit
Age:
3 - 4 Years
Brand Name:
Fu tea
Packaging:
Can (Tinned)
Certification:
QS
Weight (kg):
50g
Product Description
*Product Detail*
Item Name: Ripe Puer Tea Powder
Quantity (Weight): 50 gram
Production date: Made in 2010 year
Shelf Life : No expiration date, keep it under seal in cool and dry place.
Delivery Time: 15 to 35 days ( please see the detail below)
Fu Tea Non-Polluted Tea Take a sip Enjoy your healthy,natural & comfortable lift easily
Best Quality for customer.
*Product Picture*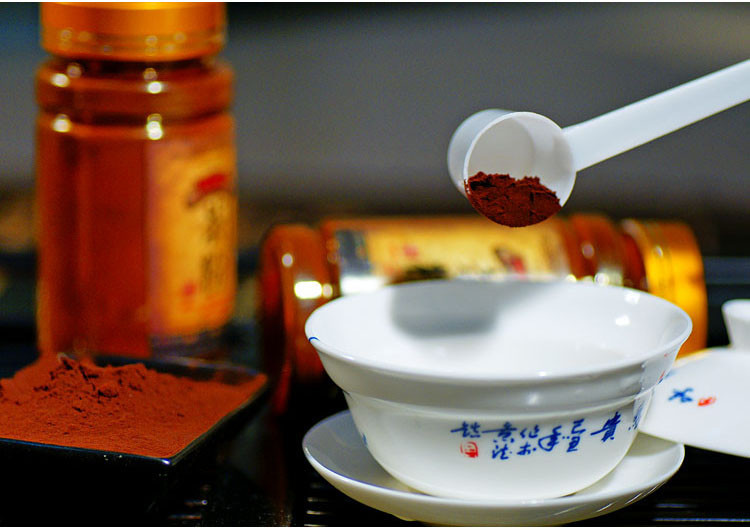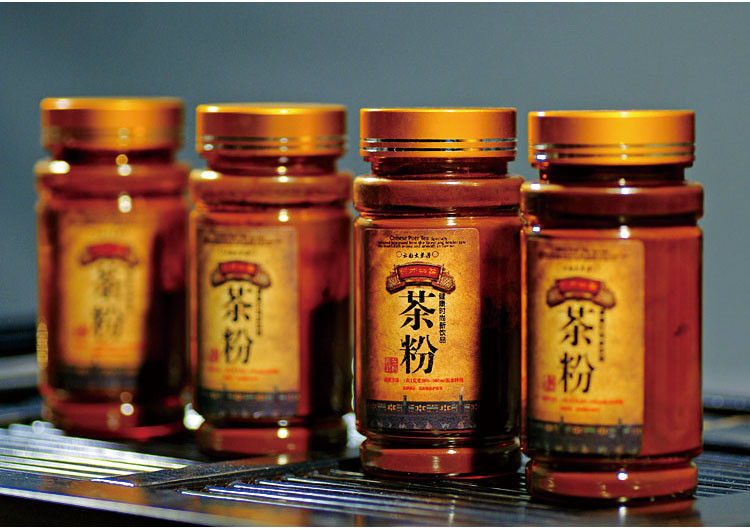 *Brewing Method*
Definition of Puer Tea Pu'er, Pu-erh, Puer, Puerh also Po Lei or Bolay is a variety of post-fermented tea original produced in Yunnan province, China. Post-fermentation is a Chinese tea production style in which the tea leaves undergo a microbial fermentation process after they are dried and rolled to produce dark tea. The kind of dark tea produced in Yunnan are generally named Puer. Pu'er is available as loose leaf or in various compressed forms, divided into ripe (shou, shu) and raw (sheng, shen, Green) types. The shu type refers to those vrieties that have gone through a proper post-fermentation process, while the shen types are those in the process of gradual darkening through exposure to the environmental elements. Certain selections from either type can be stored for maturity before consumption. That is why some are labelled with year and region of production as wine vintages.
Our Tea Garden:
Our Packing:
Shipping:
We cooperate with China Post, it will provide the best service for our customers.
Please make sure your shipping address is correct.It's very important.
We will ship your order out as soon as promised.Please wait in patient.
----Fast Packing, Fast Sending.
Shipping Damages & Loss
Please do not open dispute right now.
we will make sure everything was in good condition before shipping it out.
But if some damages happened during the transportion,
please contact with us, so we will solve the question soon ---- Resend or Refund.
We need your support and understand.we will try our best to make you feel satisfied.
Feedback:
If there are any factors to make you unhappy, please contact with us. We are easy to communicate, and we try to get 5 stars.
Puer Tea Powder 50g, cha fen, ripe puerh tea, Chinese Pu er high quality free shipping