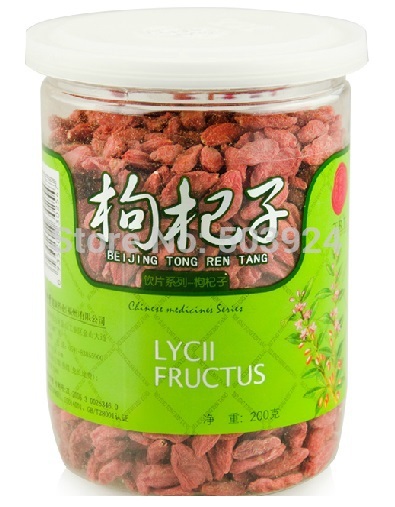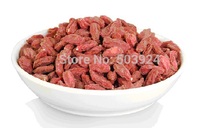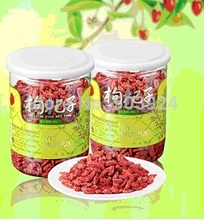 Medlar, Chinese wolfberry, Goji wolfberry
| | |
| --- | --- |
| Place of Origin: | CN;NIN |
| Grade: | First |
| Brand Name: | Orient |
| Packaging: | Can (Tinned) |
| Weight (kg): | 0.2 |
Product Description
1. Product Specifications:

Name: Chinese Wolfberry/Medlar
Net Weight:200g
Packaging: 200g/bottle, 2 bottles in each package
Shape: Whole
Taste: Sweet
Style: Dried, Snack
Shelf Life: 24 months
Moisture (%): max 10%
SO2: ≤ 30PPM
Sugar: 37%-40%
Certification: HACCP
Grade: First class
Place of Origin: Ningxia of China
2. Preservation Process: Sealed, dry and cool place
3. Nutrition Facts:
1) Contain 18 amino acids.
2) Contain 21 trace minerals.
3) Contain more protein than whole wheat.
4) Contain B-complex vitamins.
4. Product Functions:
Chinese wolfberry (Medlar) can nourish liver kidney, benefit shrewd eye and raise blood.
1) Inhibit tumor growth and improve disease resistance.
2) Powerful anti-oxidant which extends life, and improves the memory.
3) Normalize blood pressure & balance blood sugar.
4) Lower cholesterol, lose weight.
5) Support eye health and improve your vision.
6) Support normal kidney function.
7) Increase calcium absorption.
5. Usage and dosage:
1) 6-12g for direct edible, cooking stew/congee, immersing wine/water.
2) Intake Goji berries(Chinese Wolfberry) 20-50 pieces is better everyday.
6. Applicable objects: all people