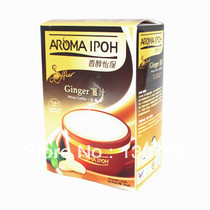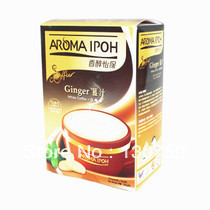 Malaysia imports mellow Ipoh j Ginger 3 in 1 Instant White Coffee
| | |
| --- | --- |
| Grade: | AAAAA |
| Weight: | 320g |
| Shelf Life: | 24 months |
| Flavor: | Spices & Herbs |
| Packaging: | Box |
| Caffeine Type: | Caffeinated |
| Item Type: | Instant Coffee |
Product Description
"Product name" ginger 3 in 1 instant white coffee
Production to Malaysia
[life] 24 months
32 g * 10 gauge case bag, a case of 20 boxes
ingredients : planting the fat end (glucose syrup, palm oil, milk casein, emulsifier and stabilizer, curing agent), riboflavin, sugar, coffee.
brewing method: hot drinks: it is recommended to use mugs, with a bag of 32 grams of instant white coffee, add 150 ml hot water, stir, best flavor.
Hot drinks: because of the special aromatic white coffee, also can be added per cup half a bag of instant white coffee, adding suitable amount of hot water, stir to enjoy. A bag of mixing can be divided into two times, does not affect the flavor ~!
Can add ice cold drinks: summer, better taste.