Freeshipping Instock 8YRS Pu'er tea Wholesale Seven tea cakes in 2005yr old aged Pu'er tea 357g cooked Puer Tea
item Type:
Pu'Er Tea
Grade:
3
Age:
5 - 10 Years
Shelf Life:
10000days
Style:
Compressed Tea
Packaging:
Bag
Certification:
QS
Weight (kg):
0.357
Product Description
Half a century, along with boxes of Chinese tea Piaoyang the sea, "the tea" brand overseas distributors and consumers get high recognition and trust, become a symbol of Chinese tea. Currently, tea series of tea in the domestic market have broad market appeal, in Pu'er tea brand is well-deserved number one brand.
Stored properly: This tea has been placed in Kunming, Kunming dry climate, low humidity, temperature constant, the natural transformation of tea is the best choice.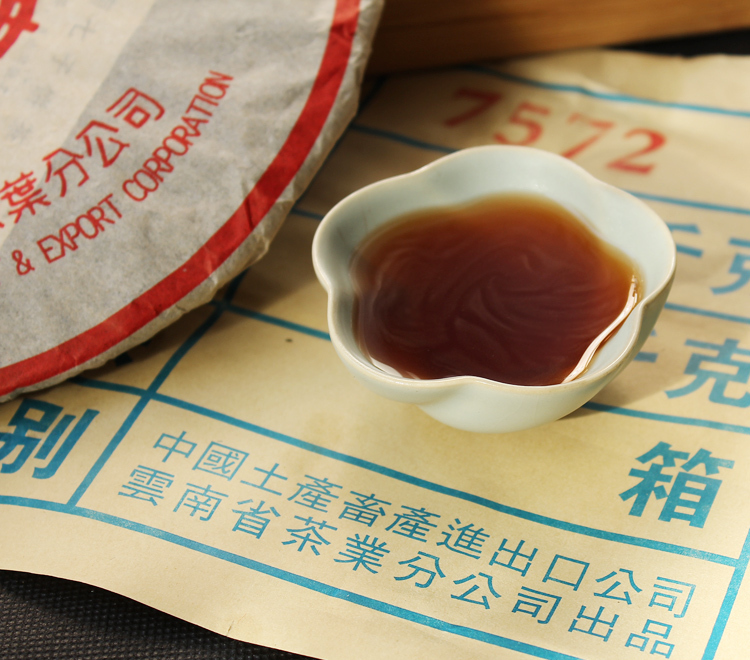 Brewing Tips
About Shipping:

Feedback
Your satisfaction is our target! Giving negative or neutral feedback is a very serious attitude and we make sure that we can solve your problem before leaving a negative feedback. We hope you like our items and enjoy the shopping and we also hope you can leave us a positive feedback. Thank you.

Contact us
If you have any questions or need any help, please feel free to contact us! We will reply you as soon as possible.
If you are tried to search the item you want, just contact us we may help you find it!
Thank you for your support !!!