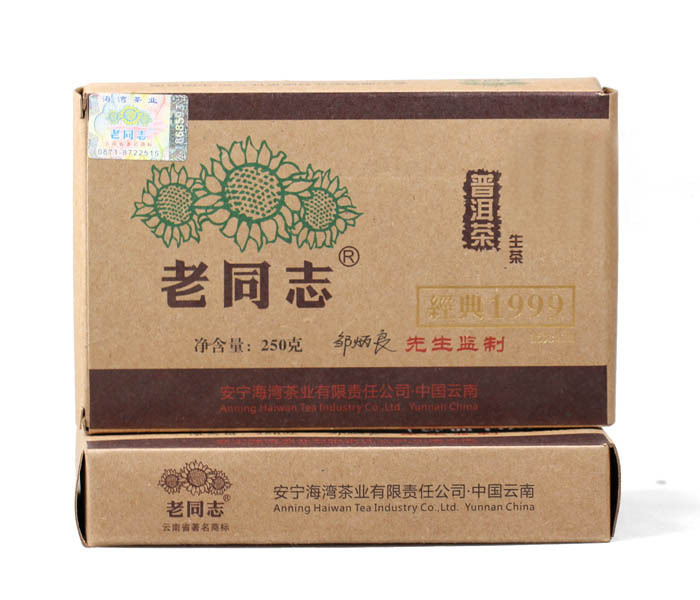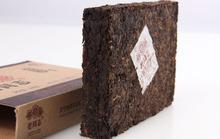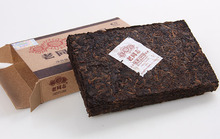 [DIDA TEA] 2011 year Lao Tong Zhi Haiwan 1999 Puer Tea Brick shen puer Yunnan Haiwan Old Comrade Raw Puerh Tea Brick with box
item Type:
Pu'Er Tea
Grade:
AAAA
Age:
2 - 3 Years
Shelf Life:
50 years
Brand Name:
Xin Yi
Style:
Compressed Tea
Packaging:
Brick
Certification:
ISO
Product Description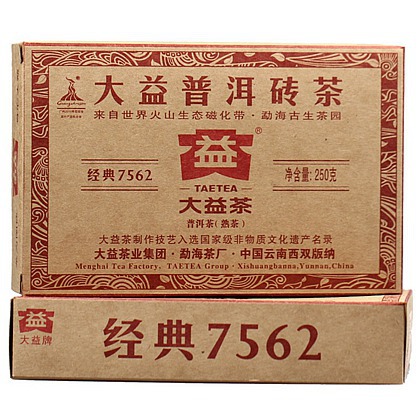 Free shipping 2011 year Yunnan Dayi 7562 Ripe Puer Tea Brick Chinese Healthy Compressed Puer Tea Brick organic health care
US$ 26.71/piece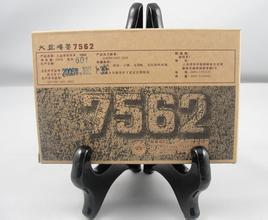 2006yr Top grade Yunnan Menghai Dayi 7562 old puer brick 250g ripe puerh tea brick Compressed Puer Tea Brick organic health care
US$ 26.14/piece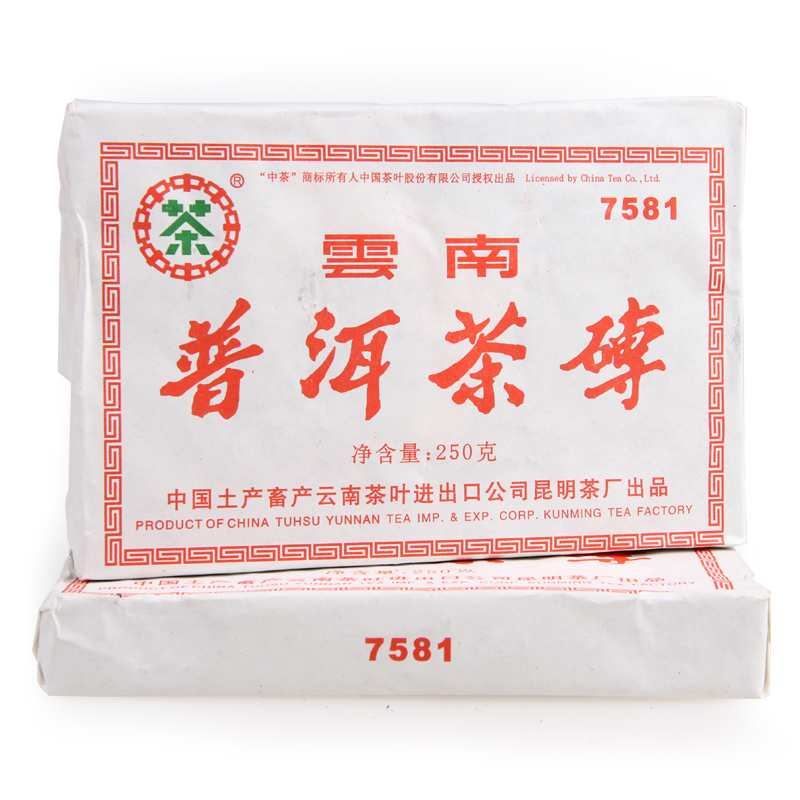 2006 yr Chinese yunnan menghai puer tea 250g ripe pu er tea brick puerh Menghai 7581 puer brick tea herbal health care tea
US$ 13.97/piece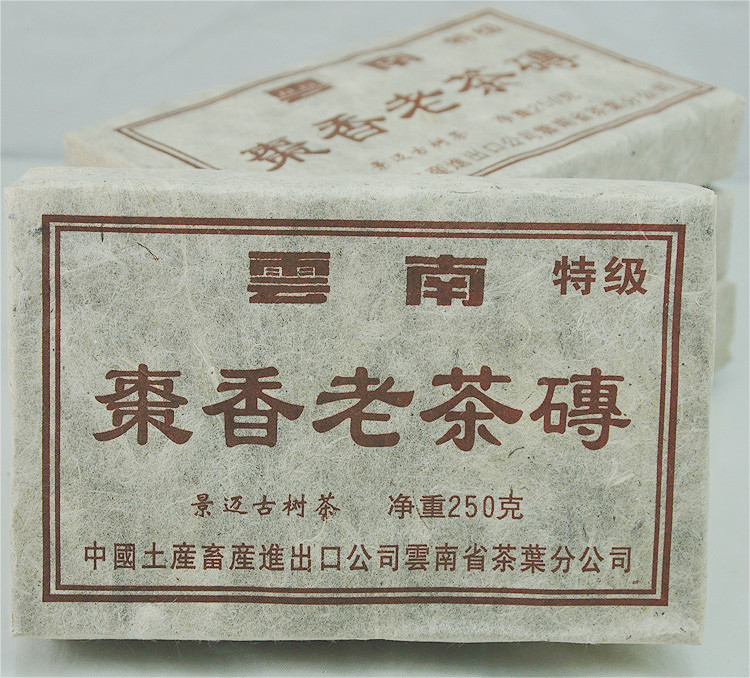 250g More than 20 years old puerh 90's old puer Yunnan ripe pu er tea brick organic health care slimming puerh tea green food
US$ 12.76/piece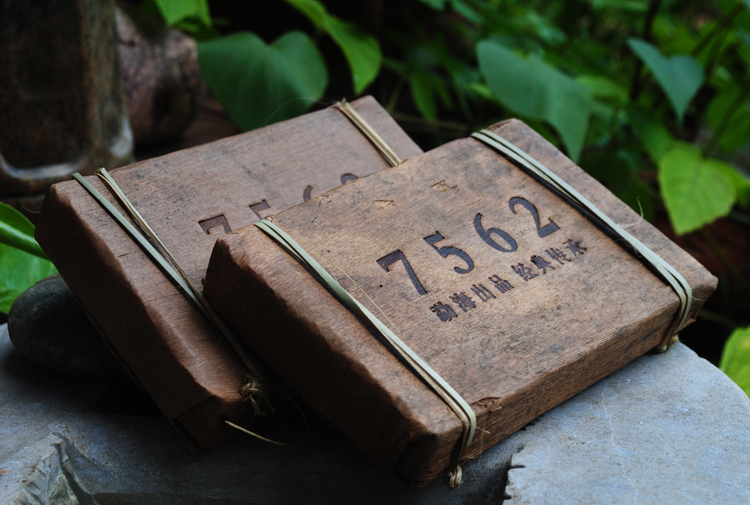 Premium Menghai 08 7562 Clasicc Old Cooked Puer 250g yunnan ripe puerh tea brick organic with bamboo leaf package health care
US$ 9.90/piece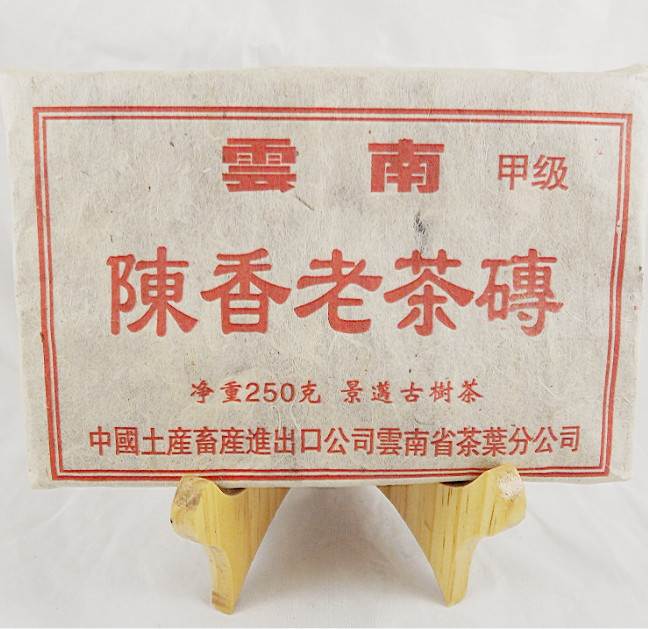 250g premium More than 20 years old Chinese yunnan puer tea ripe pu er tea pu'er brick tea brick for health care slimming
US$ 8.58/piece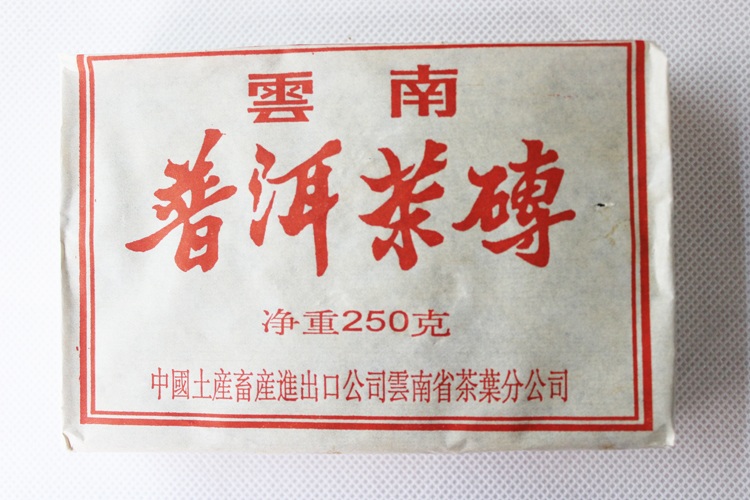 Premium Menghai 2008 year old cooked puer Chinese yunnan ripe pu er tea 250g puerh tea brick slimming health care lose weight
US$ 13.78/piece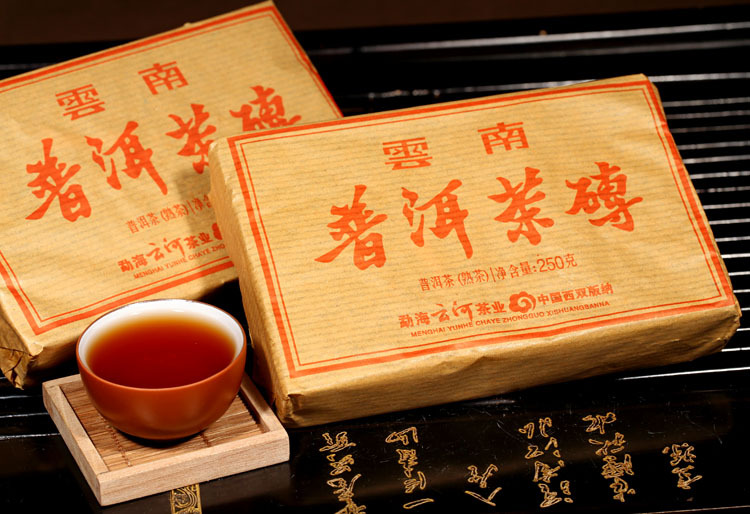 Premium 2008 year old tree tea 250g Chinese yunnan ripe puer tea puerh tea brick menghai orginal the tea for health care product
US$ 14.12/piece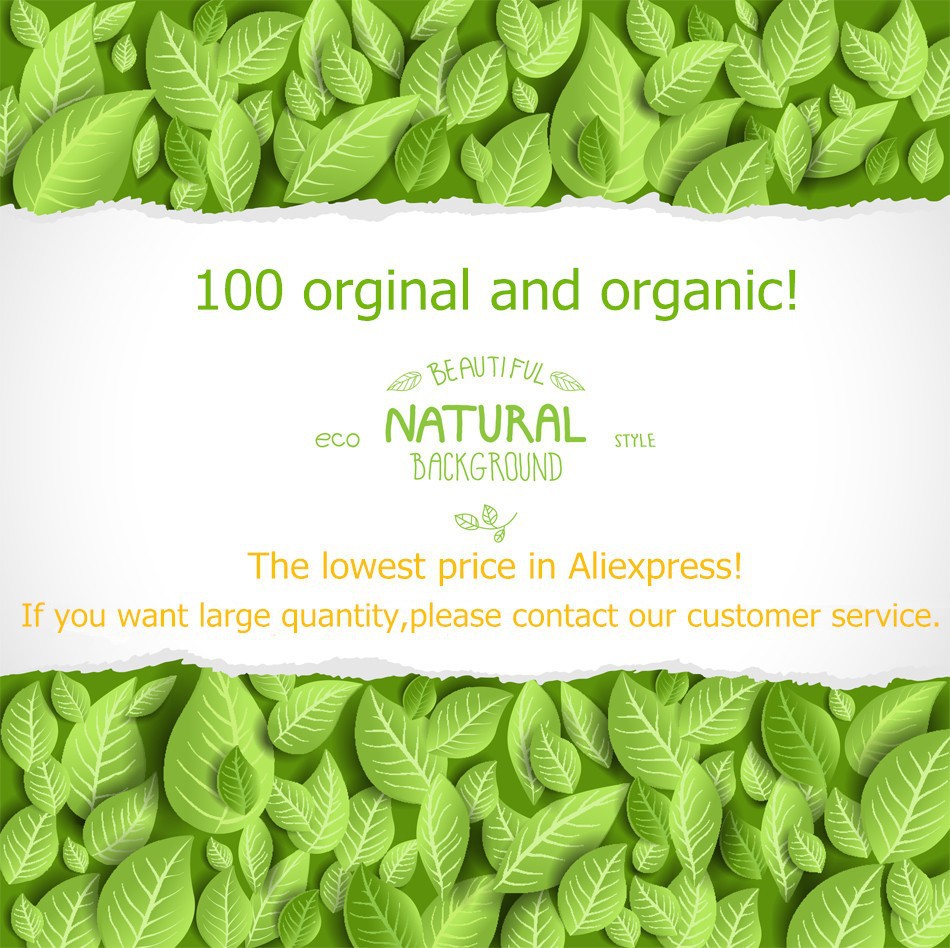 Yunnan Lao tong zhi Classic 1999 puer brick
100 orginal and natural!
Certified no colors, no additives, no persevatives!
Production date: 2011
Brand: Lao tong zhi
Weight: 250g
Package: bag
Storage time: the longer the better
Place of origin: Yunnan China (mainland)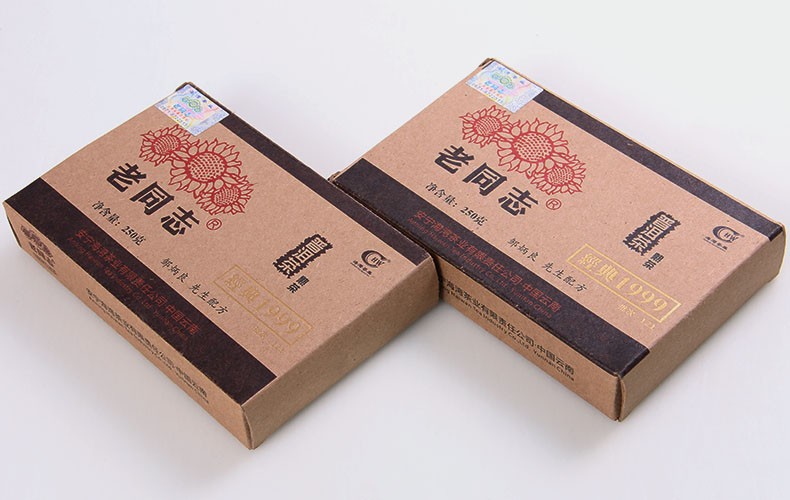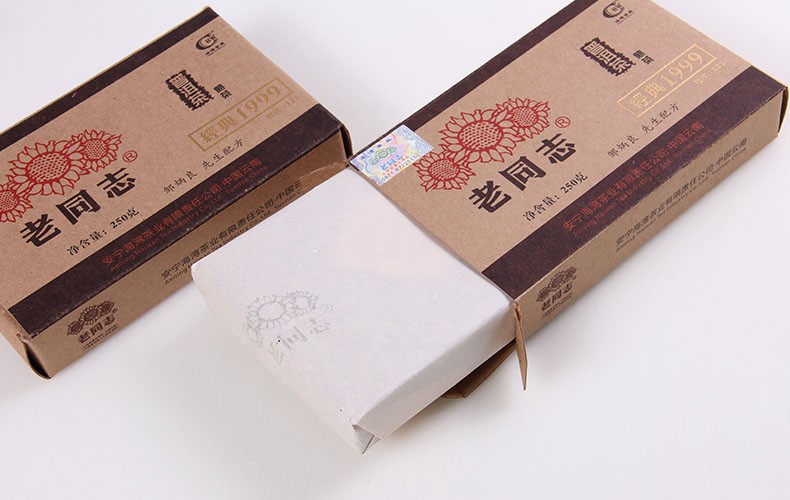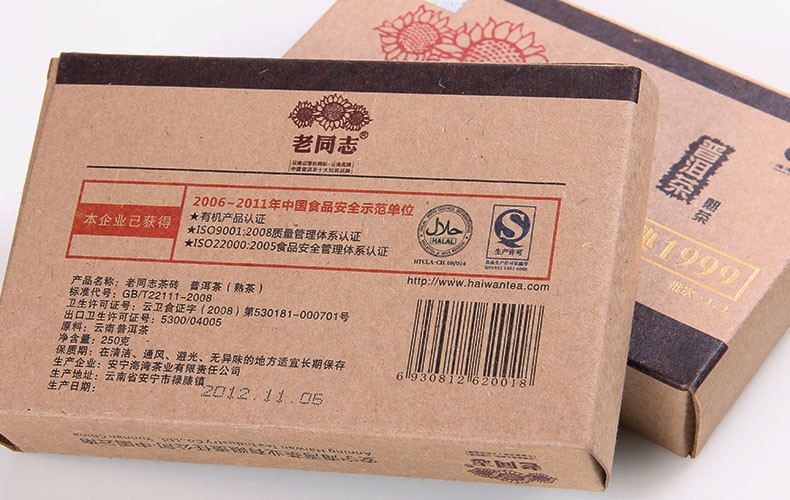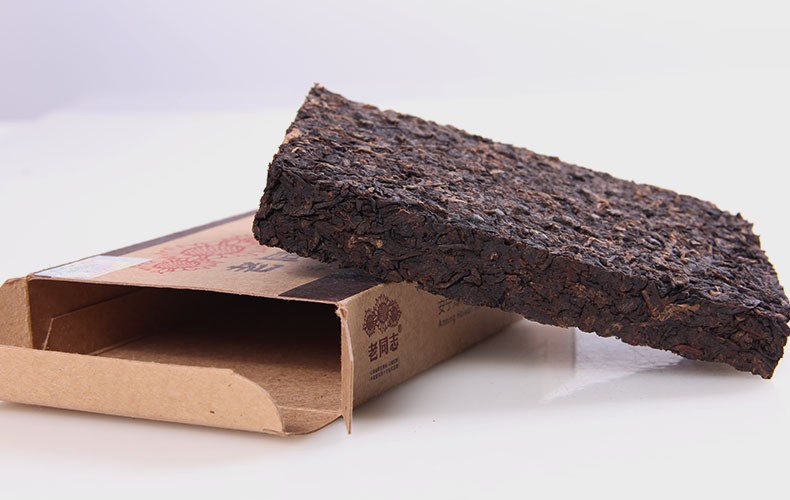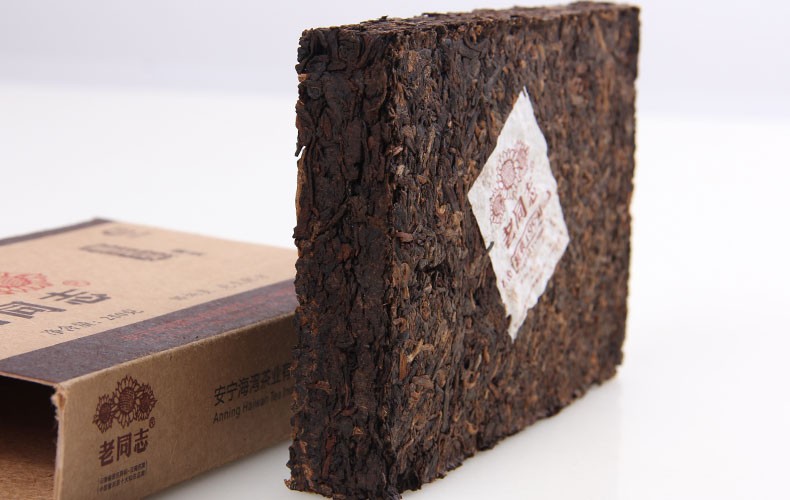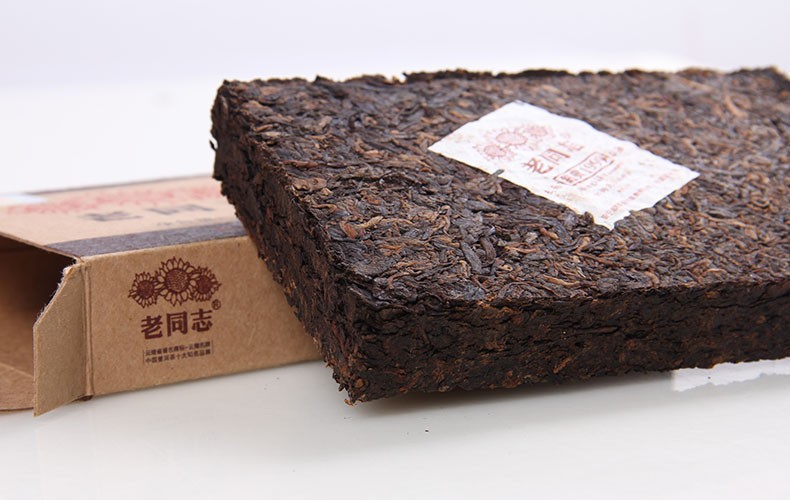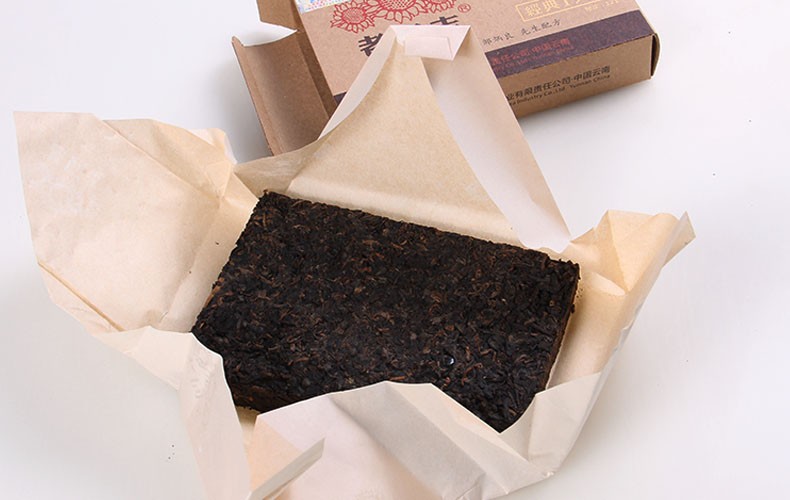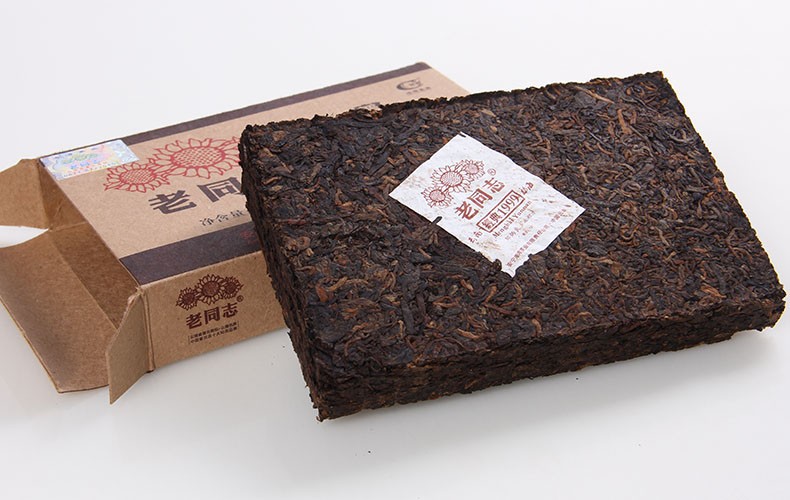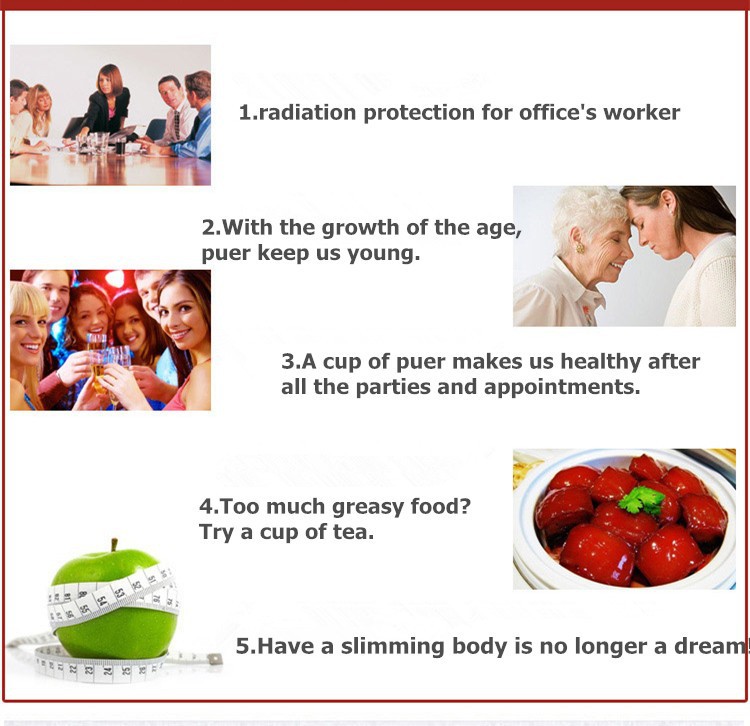 Pu-erh tea is moderate in taste, not as strong as black tea. It can cut grease, help digestion, warm stomach, help produce saliva and slake thirst, dispel the effects of alcohol and refresh one's mind. Pu-erh tea has functions of lowering the triglyceride, cholesterol, hyperuricemia in the body. Pu-erh tea is processed through special fermentation by using the semi-made green tea of Yunnan large leaf tea. It is black or brown in colour. The aged Pu-erh tea is mellow and gives a sweet taste in mouth after drinking. It is an ideal health drink for both young and old people. Pu-erh tea can be kept for a very long time, the longer you keep it the better it tastes and the higher its quality becomes. But it can not be stored air-tight or put in the moisture or close to goods with peculiar smell. It will taste best if brewing with spring water and in a Zisha (purple clay) teapot. After entering the international market with its unique style, Pu-erh tea is welcomed by customers from different countries. Pu-erh tea has always enjoyed the good reputation of Weight-loss tea, Beauty tea, Slimming tea and Health tea.
Health Benefit:
1. Weight Loss
2. Warm Stomach
3. Lower Cholesterol
4. Good For Digestion
Note:All these herbal teas are not suitable for pregnant women and ladies in menstrual period, and all of our herbal teas are naturally produced without suger in them, just enjoy them as you usually do.Do remember to drink fresh tea after meals.
Brewing Method: