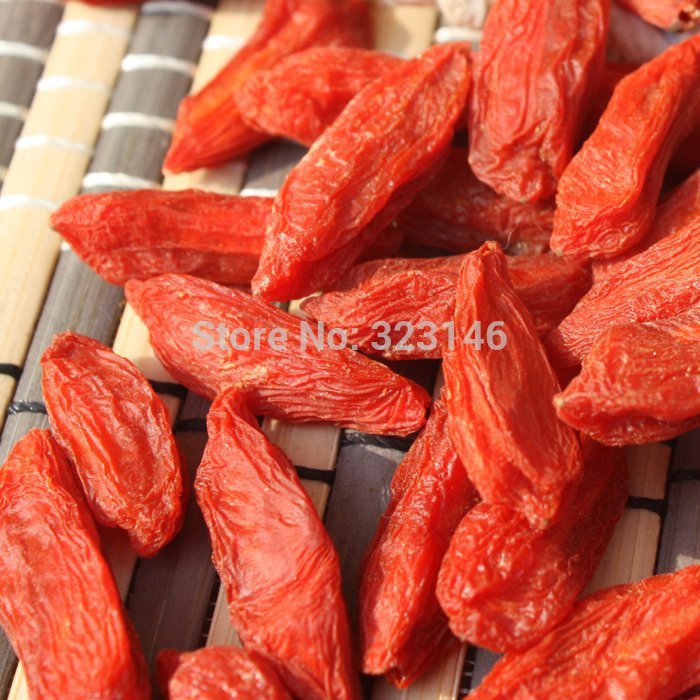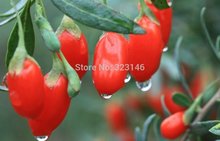 2013 FREE SHIPPING! 0.5kg/piece,Chinese Wolfberry,Medlar,Goji berry,Dried,organic&nature
| | |
| --- | --- |
| Place of Origin: | CN;QIN |
| Grade: | AAAAA |
| Brand Name: | amorberry |
| Packaging: | Bag |
| Weight (kg): | 1 |
| Place of Origin: | QINGHAI, China (Mainland) |
Product Description
Quick Details
Specifications
Chinese Dried Red Medlar
English Name: High Quality Chinese Dried Red Medlar
Botanical Name: Medlar
Spec: 280pcs/50g ,
Taste & Odor: Original pleasant fruit flavor
Specification: 280 granule/ 50g, 350granule/ 50g, 380granule/ 50g, 500granule/50g, 580 granule/50g
Moisture :≤ 13%
Pesticide Residue: Complies with EU Organic and NOP
Function:
1) Inhibit tumor growth and improves disease resistance;
2) Powerful anti-oxidant which extends life,and improves the memory;
3) Neutralize the side effects of chemotherapy and radiation;
4) Help normalize blood pressure and balance blood sugar;
5) Lower cholesterol, lose weight.
Packge & Storage
Packing: 1kg/bag, or others
Bag: Plastic bag, or stand-up bag.
Storage: Dry place, ventilation
Shelf life: 12 month
About the goji berries of Ningxia >>>
Ningxia Hui Autonomous Region is renowned as the original cultivation of wolfberries. 
Its special geography location, the climate and natural condition, makes Ningxia become the well-known original home of goji beery in china. 
Ningxia is located in the north-west of China, and on the bank of Yellow River, the mother river of China. 
The fertile earth supply our goji berry more Microbial elements than others. And here has more sunshine, making the goji grows better. 
With the local governments help, people like to grow goji berry. 
In 2006, over 500,000Mu has been planted with wolfberries in Ningxia. So Ningxia supply more than 70% of Chinese commercially goji berries.
Why do people use goji berries >>>
Goji berries have been used for 6,000 years by herbalists in China, Tibet and India to: 
•protect the liver 
•help eyesight  
•improve sexual function and fertility
•strengthen the legs 
•boost immune function  
•improve circulation   
•promote longevityGoji berries are rich in antioxidants, particularly carotenoids such as beta-carotene and zeaxanthin. 
One of zeaxanthin's key roles is to protect the retina of the eye by absorbing blue light and acting as an antioxidant. 
In fact, increased intake of foods containing zeathanthin may decrease the risk of developing age-related macular degeneration (AMD), the leading cause of vision loss and blindness in people over the age of 65.