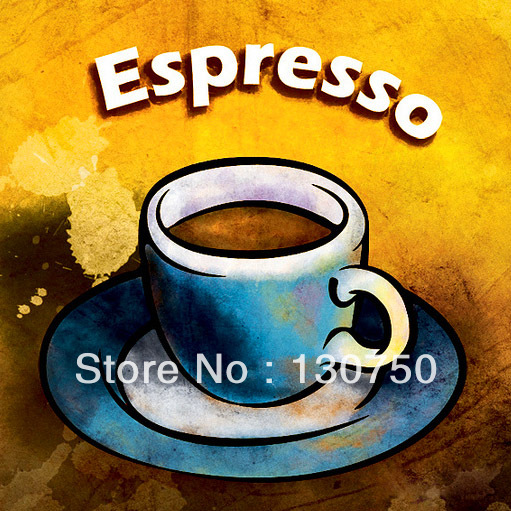 The fine Italian Espresso dark Italian aromatic coffee beans 454 g
| | |
| --- | --- |
| Grade: | AAAAA |
| Weight: | 454g |
| Shelf Life: | long |
| Packaging: | Bag |
| Caffeine Type: | Caffeinated |
| Item Type: | Coffee beans |
| Place of production: | mainland china |
| coffee type: | italian coffee degree |
Product Description
Features: taste rich, rich taste. Selects the high quality coffee beans, Italian roast, mellow taste is full-bodied, espresso machine of choice.
Italian coffee beans usually has a rich and multi-level flavor and taste, usually adopt comprehensive bean mix. General meaning is divided into south and north two kinds of flavor. North Italian generally adopts the shallow baking method, matching when the proportion of arabica beans is higher; South generally USES in the dark, because with beans will join robusta beans, coffee cream (crema) thicker than north Italy, but also to the north YiGao some caffeine.
Espresso or Espresso the spirits of Espresso. Italian discussion over hundreds of years, with professional the espresso machine after 15 of the use of atmospheric pressure, let the cell walls of steam through the instant coffee powder, the extension of coffee essence extracted, the extract of coffee with rich aroma, and showed the appearance of a thin layer of coffee oil (oil must be golden color). The oil layer is the origin of Italian coffee lure people smell, it was also the warp and woof of manufacturing all kinds of fancy coffee. Cappuccino, latte, MaQiYaDuo, mocha coffee is a classic Italian fancy coffee, they are in Espresso diluted (Italian cafe) at the bottom, to participate in different amount of milk, cream and butter, constitute, and follow baristas in different methods of shaking when milk foam, coffee appearance can also map out a variety of concrete images, such as: peach heart, leaf, goldfish, Garfield, and so on, namely we often say the garland of tips. So the Espresso is the key to check the quality for a cup of coffee.
A perfect cup of Italian coffee Espresso, appearance always thick, brown white crema crema, crema crema is under high pressure extracted protein, oil and so on aroma components in your coffee, coffee is the essence of the dilution. Generally, holding cup of Espresso, about 50 cc or so, and the amount of Espresso with crema, only about 3/5 of cup (about 30 cc). Every Italian heart, and in possession of a complete image of Espresso: about 50 ml of coffee, in a delicate porcelain cup, cup filled with a layer of red brown detailed foam... According to the standard of Espresso is present in the surface layer of coffee exquisite, can continue to coffee grease, long time to obtain smooth, simple sense is strong, and stick to balance a complete taste sour and bitter taste. Every day, the entire international spent about fifty million cups of Espresso. It's the fragrance and taste, it is the influence of every morning the first feeling, is the source of vitality in a day.