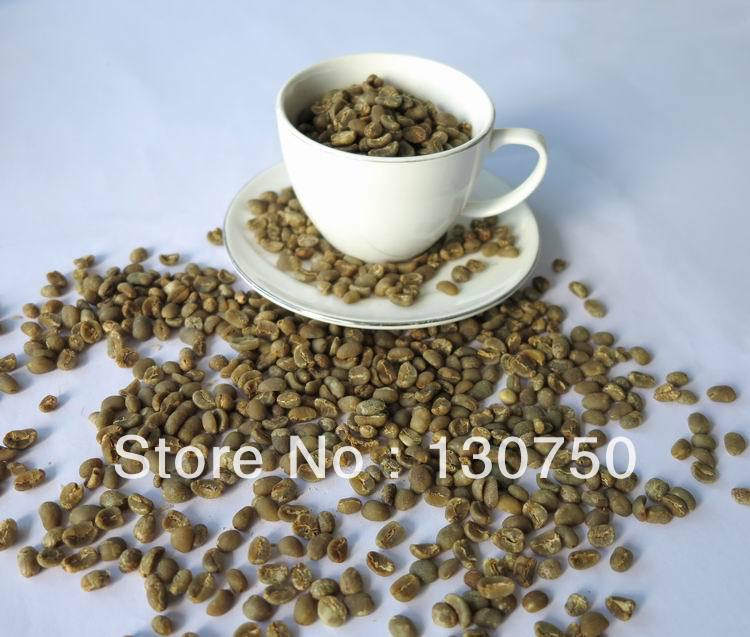 Sumatra yellow kingman tannin Green Coffee Bean Indonesia Golden Mandheling Coffee Lose Weight500g
| | |
| --- | --- |
| Grade: | AAAAA |
| Weight: | 500g |
| Shelf Life: | long |
| Packaging: | Bag |
| Caffeine Type: | Caffeinated |
| Item Type: | Coffee beans |
| Place of production: | indonesia |
Product Description
Product Details

Huang Jinman tannin and concentration to have the best coffee fragrance, its grain is bigger, bean mass quite hard, in the blue mountains before has not yet appeared, ord ning once considered a gourmet coffee, because it is rich and mellow taste, no acerbity acid, alcohol degrees, bitter and sweet degree is high, quite has the individuality. Tasting, teeth with hint of chocolate and nuts.

Mouthful coffee originated in Asia, Indonesia's Sumatra, nickname "Sumatra coffee". She is very rich flavor, sweet, bitter and full-bodied, with a little sweet and slightly acidic, drink up after long aftertaste and aftertaste.

Tannin: rich solid, with a pleasant acidity. Smells delicious, moderate acidity, rich sweet very intriguing, suitable for depth of baking, emitting strong fragrance. Gentleman in coffee - ord ord ning is growing in Sumatra uplands of 750 ~ 1500 meters above sea level of the finest coffee beans, produce with Takengon and Sidikalang first mouthful of supreme quality. Due to ord ning has an for generation of mellow taste, Japan's largest company UCC UCC coffee with Sumatra in 1995 famous coffee merchant PT Gunung Lintong cooperative they first coffee plantation in Asia, visible ord ning how important position in the field of coffee.