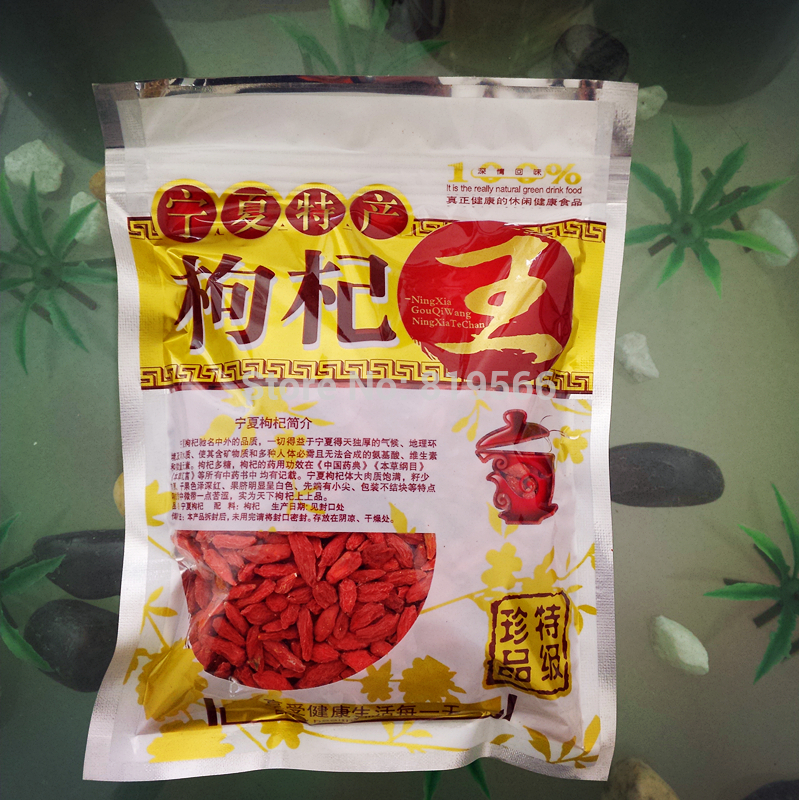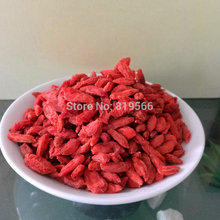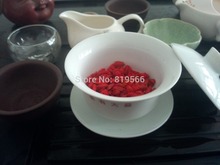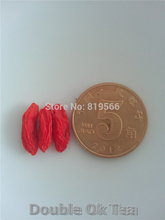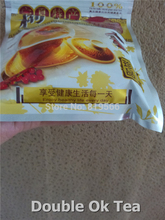 Organic Dried Goji Berry 100g Chinese Pure Goji Berries Ningxia Wolf Berry Goji Herbal Tea Personal Care Food
item Type:
Herbal
Grade:
580pcs/50g Tea Grade
Age:
2 - 3 Years
Shelf Life:
2 Years
Brand Name:
Ningxia Goji Berries
Style:
Loose Tea
Packaging:
Bag
Certification:
QS
Product Description
Different Weights Click Following Options To Website:

1000g Goji Berries

4 Bags*250g/Bag

500g Goji Berries

2 Bags*250g/Bags

250g Goji Berries

1 Bag*250g/Bag

100g Goji Berries

Black Goji Berries Rich In Anthocyanins

Goji Berries Seeds
Pay Attention:
1,This goji berry not eat grade,it is for tea use,you need wash goji berries when make tea,because it comes direct from Ningxia goji farmer,and without any further process,
2,These photos are just for reference,the goji berry when you received maybe have some differences from it.
Product Name:Herbal Tea Grade Organic Dried Goji Berries 100g
Packing:100g/Bag
Our goji berry/lycium barbarum Our goji berry is big and flesh with the sweet taste. Beautiful appearance and fine quality. The dry wolfberries Fruit is in thick red colour with white Fruit head, and small tip at the other end. After backing, the dry goqi wolfberries fruits will not stick together, the amount of amino acid and suger that contain in our wolfberry is high. Moreover the amount of necessary elements, such as Ge, Se, Li and Zn contain in our wolfberry is also better than the other berry goji. As the Chinese wolfberry liver and eye in good condition, enhancing immunity from disease, it is ideal for medical use and also it can be used in food. It is dried goji berry. It can be used for adding in cake, soup, and juice. It tastes nice and good for our
health care
.
Some ways of Eatting
Dried Goqi Berry
1. Chew: Chew 10-15 gram of goji berry fruits every morning and evening. 2. Wolfberries Tea: Boil 15-gram
wolfberry
fruits, make a lycium barbarum tea and drink it every day. It helps to alleviate the effects of high blood pressure and high blood sugar.Take 6 gram of
goji wolfberry
fruits and 6 gram of chrysanthemum (Flos chrysanthemi, L) to make a goji tea. It helps to alleviate blurry vision.Take 4 or 5
wolfberry
fruits, green tea, sugar, raisins, walnuts, date, democarpus langan lour fruit, hawthorn, and ziayphus jujuba mill fruits, to make an eight-ingredients tea (Chinese call it eight treasure tea). 3. Wine: Put 25 gram of
lycium barbarum
fruits and some Chinese cooking wine in a bottle or a jar and carefully seal it. It is ready to use after 30 or 60 days. Drink once per day. It helps to alleviate teary eyes.Take 200 gram of wolfberry fruits and 1 liter of Chinese white wine and seal them in a bottle or a jar. Ready to use in 10 days. 4. Stew or steam with meat: Stew pork, beef, chicken or fish, add 15-25 gram of wolfberry fruits 10 minutes before the meat is done. You may steam fish or chicken with
wolfberry
fruits as well. 5. Rice soup: Take 50 gram of
goji wolfberry
fruits and 100 gram of rice and add some sugar to make rice soup. 6. Cereal: Mix 15 gram of
goji berries
fruits with cereal to make a healthy breakfast.
7. Bread or muffin: Use goqi berry fruits to make a banana bread or muffins just like raisins. Wolfberry bread provides more nutrients than raisins.
......
Benefits From Goji Berry
Support eye health and improve your vision. Support healthy liver function. Support normal kidney function. Maintain healthy blood pressure. Reduce cholesterol. Make you feel and look younger.
Nutrition Facts
Contain 18 amino acids. Contain 21 trace minerals. Contain more protein than whole wheat. Contain B-complex vitamins. Contain a complete spectrum of antioxidant carotenoids, including beta-carotene and zeaxanthin. Goji berries are the richest source of carotenoids of all known foods. Contain Vitamin C at higher level than even those found in oranges.