On Sale!!! 50 Kinds Flavor Pu er, Pu'erh tea, Mini Yunnan Puer tea ,Chinese tea, With Gift Bag, Free Shipping
item Type:
Pu'Er Tea
Grade:
AAAAA
Shelf Life:
500 day
Style:
Compressed Tea
Packaging:
Bag
Certification:
QS
Weight (kg):
0.25
Pu'er production technology:
cooked tea
Product Description
Buy 2LOT send 1 gifts Buy 3lot send 3 gifts Gift. As shown in Fig.
On Sale!!!! 50 Different Flavor Yunnan Pu'er Tea, Tuo Chawith Gift Bag,Pu erh
---------Free Shipping
Quantity: 225-250g, (50pcs tea+1 Gift Bag) Production date: 2011
Variety:50pcs, 25 different flavour Storage time: the long the better
Certificate: ISO9001:2000 , QS (China quality safety certificate)
Now you are bidding 50pcs flavour Pu'er Tou Cha.It including Jasmine Flavour, Lavender Flavour, Rose Flavour,Ginseng Flower etc total 25 different flavour. Pu-erh tea can be purchased as either raw/green (sheng) or ripened/cooked (shu), depending on processing method or aging. Sheng pu-erh can be roughly classified on the tea oxidation scale as a green tea, and the shou or aged-green variants as post-fermented tea.
Unlike other teas that should ideally be consumed shortly after production, pu-erh can be drunk immediately or aged for many years; pu-erh teas are often now classified by year and region of production much like wine vintages.
Keep drinking Pu'er Tea, a way to good health!!!!!
Improving digestion, burning the body fat
Enhance immune system
Suppressed the cholesterol
Reduce high blood fat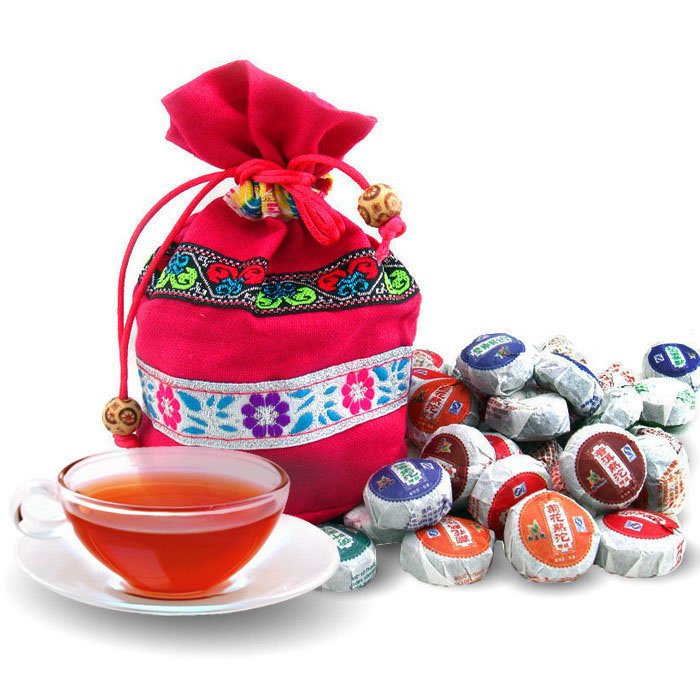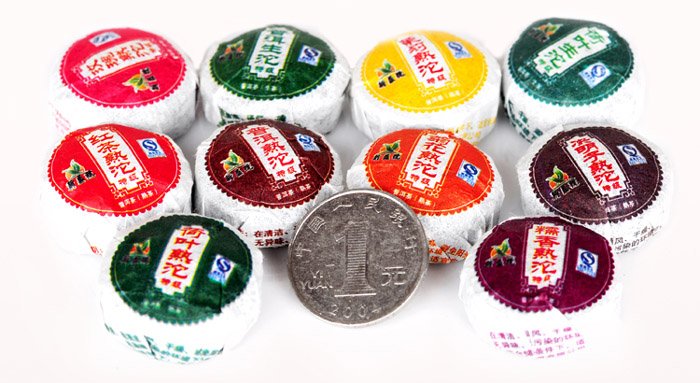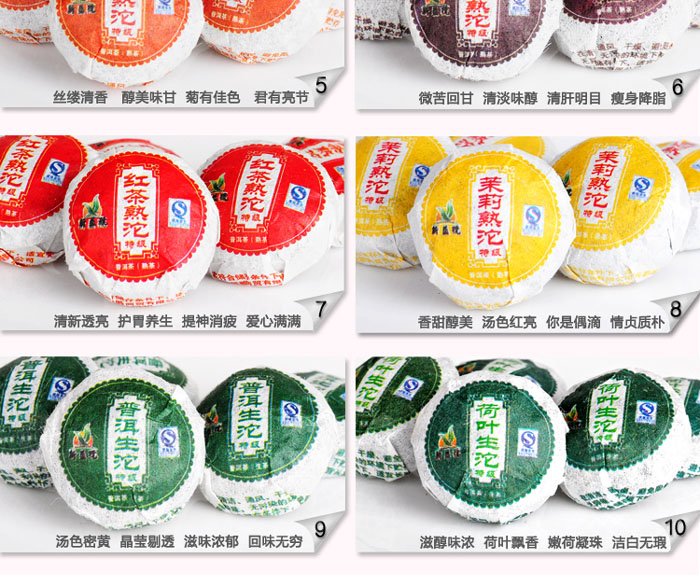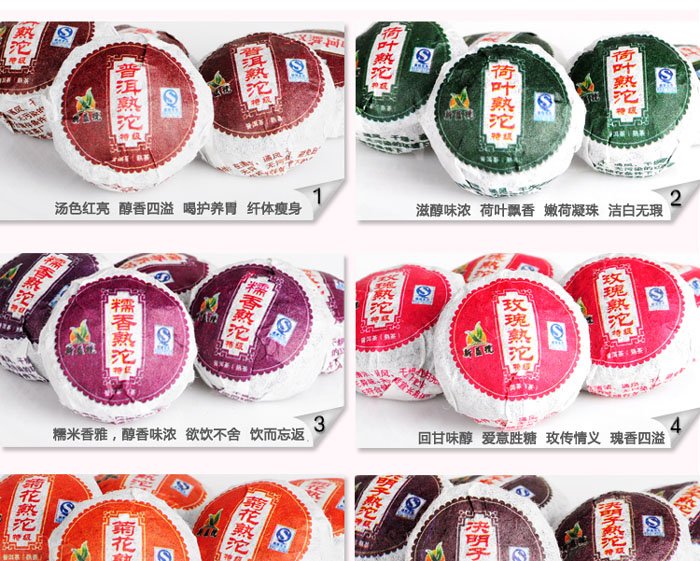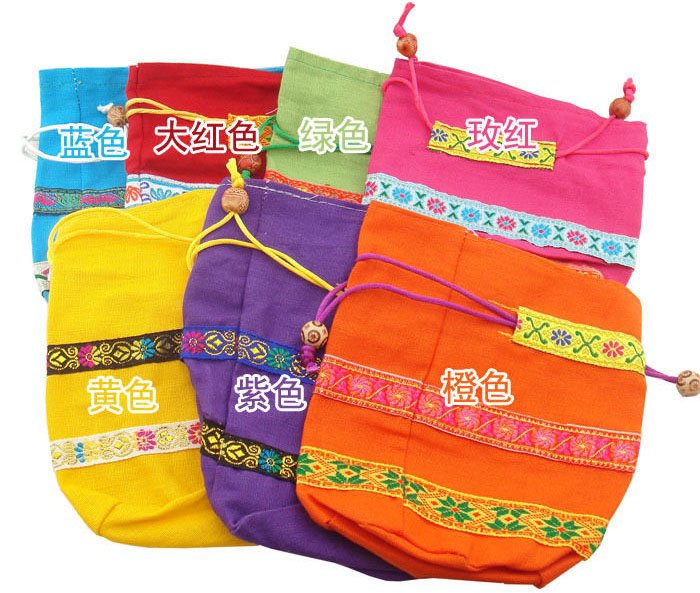 Attention: We have 7 colours (Red, Puerple,Blue, Orange, Yellow,Green, Pink), please kindly tell us what colour would you like, or the colour will be choose by random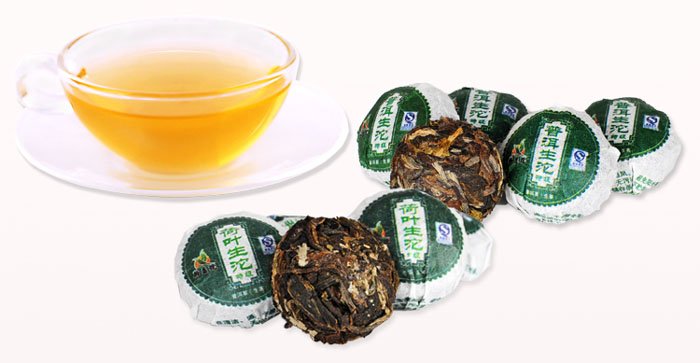 Lotus Leaf Flavour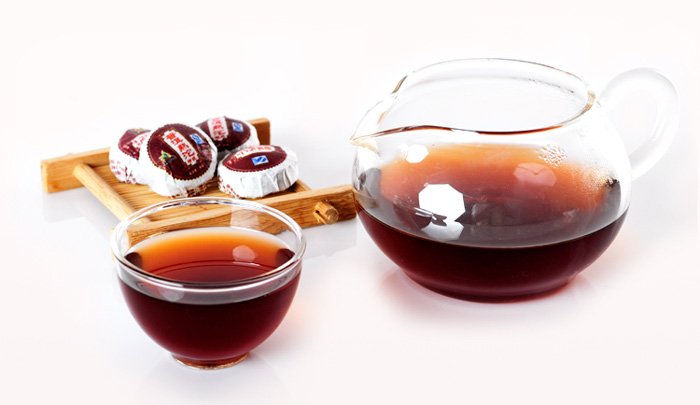 Coffee Flavour
Fragrant Rose flavour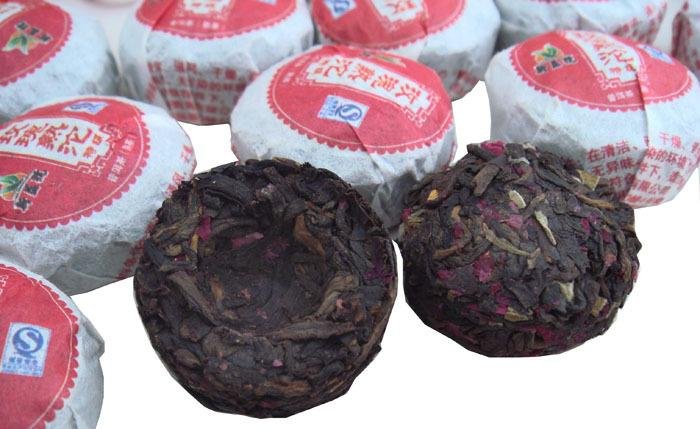 Ginseng Flower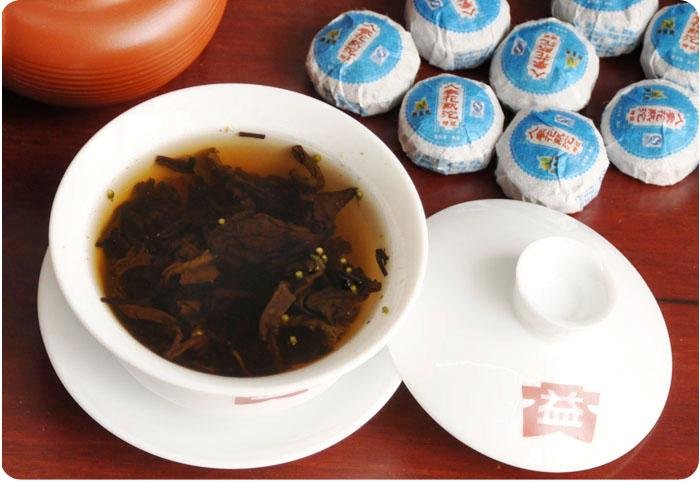 Glutinous rice Ripe flavour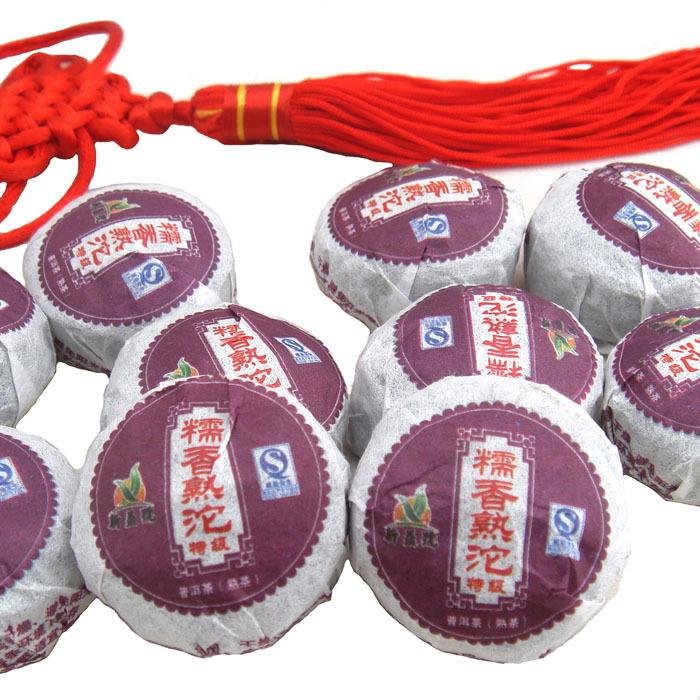 original tea raw flavour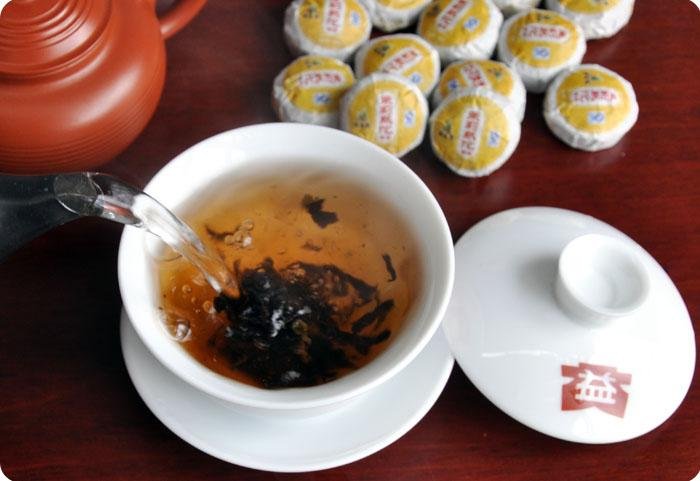 Lavender Flower Flavor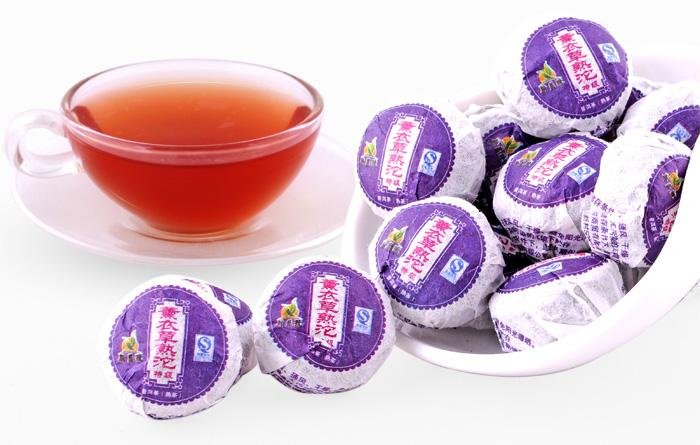 Osmanthus Fragrans Flavour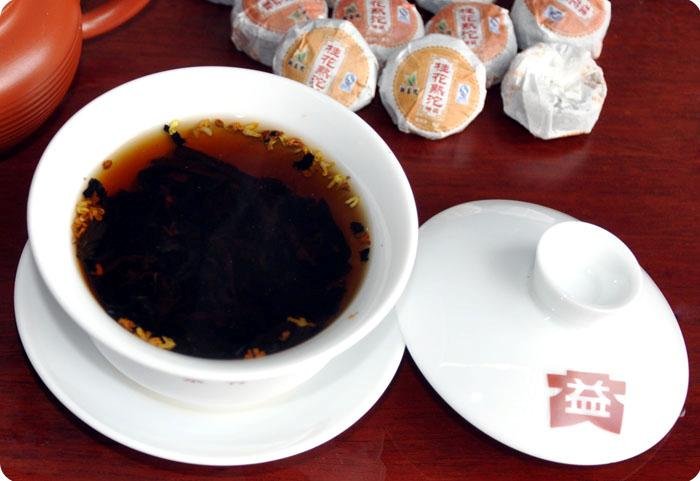 Peach Flower Flavour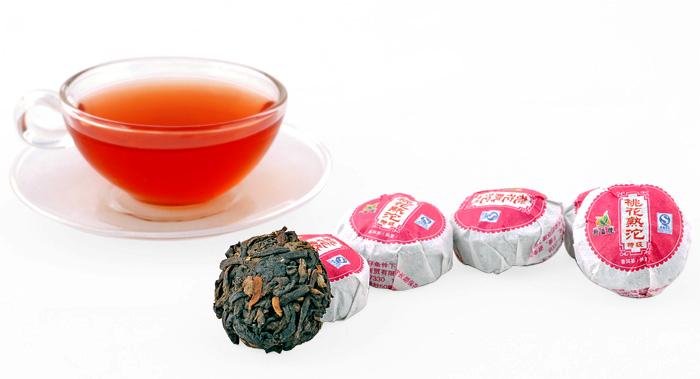 Tribute Chrysanthemum Flavour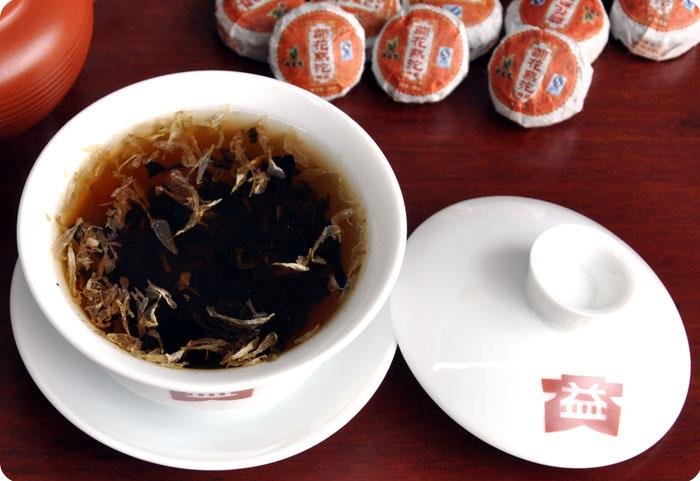 Jasmine flower flavour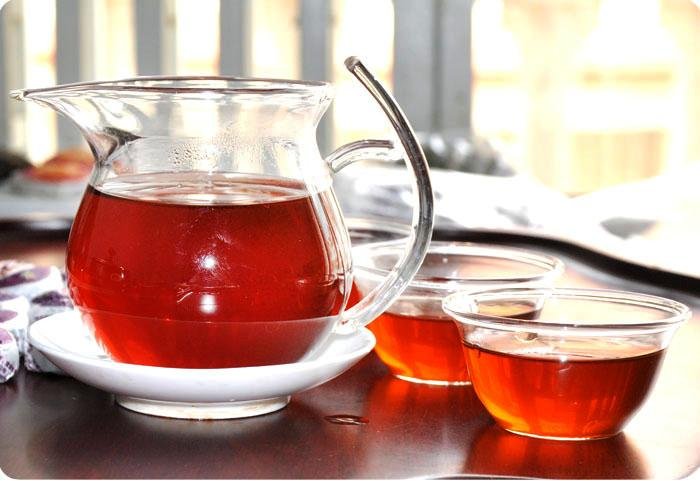 Brew Guide:
First, pour in boiling water until overflow slightly. This is for rinsing the water and not for drinking.
Pour out the water.
Then use boiling water to brew the tea, about 2-5g per time.
Usually can brew about 2-5 times.