Nestle Nespresso Coffee Capsules 10pcs Cosi taste
| | |
| --- | --- |
| Grade: | AAA |
| Weight: | 50g |
| Shelf Life: | long |
| Packaging: | Box |
| Caffeine Type: | Caffeinated |
| Item Type: | Ground Coffee |
| Flavor: | 0 |
Product Description
8, KeJi Cosi brown
Choose Central America in good consistency of Arabica beans (Arabica) and East Africa high altitude with wine slightly acidic flavor of coffee beans, and mixed with a small amount of mild Santos beans (Santos), mild roasting, grinding particle medium, rich smell, pleasant embellish entrance. Any time all can enjoy, also can add milk made from drinking lattes or add chocolate sauce. Bitter degrees: weak; Ph: strong; Baking: shallow roasting; Features: the most fruit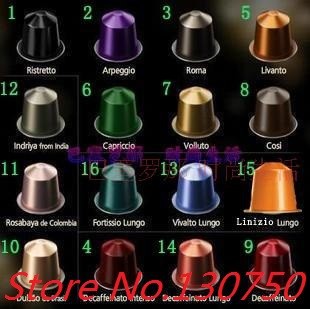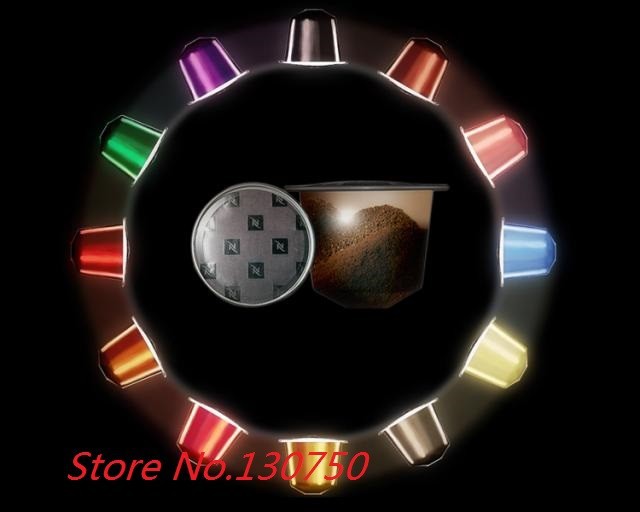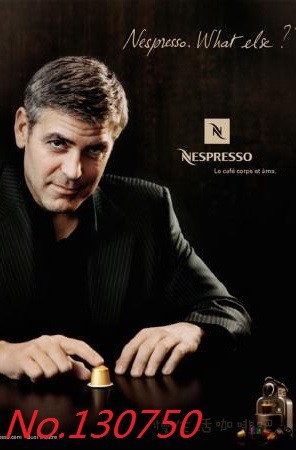 Nespresso capsules 10 16 kinds of taste is introduced
1, RuiSi cui flower Ristretto black concentration: 10 cups: 25 or 40 ml
Arabica in Latin America (Arabica) is given priority to, take its delicate taste, mixed with a little again in central Africa's booth (Robusta) strengthen the rough texture, alcohol degree of perfection, finish last. Bitter degrees: strong; Ph: weak; Bake: baking degree; Features: the most delicious;
2,O, Peggy Arpeggio purple concentration: 9 cups: 25 or 40 ml
This is pure Arabica beans (Arabica) presents the typical heavy taste espresso. Farm formula from Central America famous coffee Arabica beans (Arabica), collocation of a few relatively light Brazil Santos (Santos) beans, a taste in balance. Style with traditional righteousness distilled from less than half cup increase thick mellow taste. If collocation is a little milk bubble, it is a such elegant flower (Macchiato). Bitter degrees: strong; Ph: weak; Baking: shallow roasting; Features: the most powerful;
3, Rome an light gray concentration: 8 cups: 25 or 40 ml
DouZhong selected from the central African Robusta beans (Robusta), Latin American Arabica beans (Arabica) and Brazil Santos beans (Santos), strong sweet is the biggest characteristic. This is Italian coffee master's favourite, the surface has a thick layer of coffee oil additive, strong choke nip, strong taste fragrance, is a Cappuccino (Cappuccino) or an excellent coffee Latte (places). Bitter degrees: strong; Ph: weak; Baking: deep roasting; Features: ideal cappuccino
4, with low for coffee Decaffeinato Intenso crimson concentration: 7 cups of: 40 ml
Strong and slightly flavors made impressive bright acidity, making Decaffeinato Intenso complete present the characteristics of the espresso, with small cup to drink most can taste it sweet taste, the coffee, also suitable for cappuccino or latte fancy coffee in the basement. Because coffee perfect consistency and barbecue and chocolate aromas, whether in oil spray or coffee flavor with significantly. Bitter degrees: strong; Ph: weak; Baking: deep roasting; Features: chocolate aromas
5, the Vatican Livanto chocolate concentration: 6 cups: 40 ml
Concentrated in the South America finest Arabica (Arabica), grinding particle medium, time-consuming baking, bitter with green degree, aftertaste long, provide special taste slightly acidic and clean, suitable for collocation or adding milk for breakfast. Bitter degrees: upper; Weak acidity:; Baking: deep roasting; Features: the optimal collocation of breakfast
6, her kapoor env Capriccio green concentration: 5 cups: 40 ml
Comprehensive Latin America on the palate rich Arabica beans (Arabica) and Brazil Santos beans (Santos) and a small amount of the central African Robusta beans (Robusta), presents excellent consistency of espresso. Smooth taste, match with whipped cream, adjustable into mild Vienna coffee (Viennois). Bitter degrees: upper; Weak acidity:; Baking: baking; Features: the most balanced
7, Mr Ruto Volluto gold concentration: 4 cups: 40 ml
Mix all Latin American Arabica beans (Arabica), presents the delicate and soft taste, mild baking granules medium, keep perfect coffee grease, drink in has a thick taste in his mouth, any time is suitable for drinking.
In the bitter degrees: weak; Weak acidity:; Baking: shallow roasting; Features: the smooth;
8, KeJi Cosi coffee concentration: 3 cups: 40 ml
Choose Central America in good consistency of Arabica beans (Arabica) and East Africa high altitude with wine slightly acidic flavor of coffee beans, and mixed with a small amount of mild Santos beans (Santos), mild roasting, grinding particle medium, rich smell, pleasant embellish entrance. Any time all can enjoy, also can add milk made from drinking lattes or add chocolate sauce. Bitter degrees: weak; Ph: strong; Baking: shallow roasting; Features: the most fruit
9: low, moderate for coffee Decaffeinato red concentration 2 cups: 40 ml
Is a light and a cream colour of coffee, a tricky balance to strike between moderate and micro acid, the coffee color of oil spray with hazelnut and make coffee) finish last. Have a representative in some of the wine, red class another slightly dry fruit and cream fragrant punctuate the unique aroma of coffee. In the bitter degrees: weak; Ph: weak; Baking: shallow roasting; Features: wine aroma
10, Dulsao do Brazil pale gold concentration: 5 cups: 40 ml
Authentic Arabica from Brazil, the Bourbon, Bourbon red beans and yellow beans. The combination of baked beans, respectively, bring a perfect round Dulsao coffee and balance. You can taste the sweet taste of honey with barley.
11, Rosabaya DE Colombia lilac concentration: 6 cups: 40 ml
Is from Colombia a mixture of pure variety of Arabica coffee beans. Beans after baking, respectively, the coffee has a fine
From the crabapple acidity. The taste of coffee at the same time, seemed to feel the delicious wine, so drunk...
12, Indriya from India green concentration: 10 cups: 25 or 40 ml
Selected from southern India Arabica coffee beans mixed with Robusta beans. The coffee has a very strong smell, with a sharp flavor, that is from clove, pepper and nutmeg.
13, d watts Vivalto Lungo blue concentration: 4 cups amount: 110 ml
Moderate degree of strong coffee, production use in South America and East Africa's top Arabica beans (Arabica), is a joy to release in the baking process of flower fragrance. Add milk to drink, can highlight its flavor more. In the bitter degrees:; Ph: weak; Baking: baking; Features: with flower fragrance;
14, American low because coffee Decaffeinato Lungo orange concentration: 3 cups amount: 110 ml
Coffee, which shows a consistent alcohol degree and excellent flavor, the slower the baking process makes Decaffeinato Lungo presented a distinctive taste, with large glass (110 ml), please enjoy. In the bitter degrees:; Ph: weak; Baking: shallow culture; Features: with deep culture of coffee fragrance;
15 euro, Li Ni Linizio Lungo orange concentration: 4 cups amount: 110 ml
Using pure arabica coffee beans from Brazil and Colombia, picked by hand. Separation processing, Brazil bourbon coffee beans after washing and go to the meat, with part of the pulp with the sun drying when it; The arabica beans from Colombia is with pulp ferment, before washing. Grain malt fragrance, and at the same time with a little sugar cane of light to the soul. In the bitter degrees:; Ph: weak; Baking: shallow culture; Features: fruity;
16, the Buddha topic in Western Europe Fortissio Lungo blue-green concentration: 7 cups amount: 110 ml
Arabica coffee beans from central and South America regions. You can find silk xu Robusta beans from the coffee. The coffee, strong smell, taste, can feel the coffee beans taste after fully baked