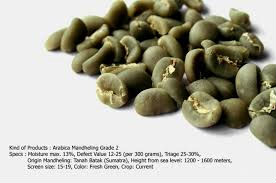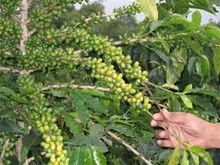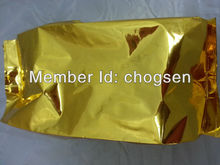 Mandehing Green Coffee Beans
| | |
| --- | --- |
| Packaging: | Bag |
| Caffeine Type: | Caffeinated |
| Brand Name: | Royal |
| Weight: | 1kg |
| Item Type: | Coffee beans |
| Shelf Life: | 2 years |
| Grade: | A |
| Flavor: | Chocolate |
Product Description
Sumatra Mandheling
Taste
Known for its complex, intense and earthy flavors, Sumatra Mandheling is a smooth and heavy-bodied coffee, even syrupy. Considered one of the world's most full-bodied coffees, Sumatra Mandheling reveals sweet chocolate notes, a subdued (low) acidity, and perhaps just a hint of licorice.
Origin
Indonesian island of Sumatra in the west-central region near Padang. Sumatra is where some of the world's best gourmet Arabica coffees are grown, and Sumatra Mandheling is one of the very best. It is named after the Mandailing people of north Sumatra.
If you want an even heavier body then try a French roast. Sumatra Mandheling is also a great coffee for cold brewed Gourmet Coffee Drinks, and takes milk or cream well without loss of flavor.
Packing : 1kg/bag
Green Mandheling Coffee Beans