Gift Packing! Ripe Puerh Cha Gao Ball 25 pcs shu cha, the tea, puer tea chagao,tea cream lose weight
item Type:
Pu'Er Tea
Grade:
AAAAA
Packaging:
Bag
Certification:
QS
Weight (kg):
0.009
Style:
puer tea cream
Processing Type:
Pure Hand-Made
Specialty & Function:
Healthy Tea, Lose Weight
Product Description
25 pcs shu cha, the tea, puer tea chagao,tea cream lose weight
-------Free-shipping
Item Name: Ripe Puerh Cha Gao
Quantity : 25 pcs
Packing: Gift Packing
Production date: Made in 2006year
Shelf Life : No expiration date, keep it under seal in cool and dry place.
Puer Cha gao began in the Tang Dynasty, mature technology in the Song Dynasty,popular in the Qing Dynasty, was the exclusive drinks and gifts to foreign missions Qing Dynasty royal state ceremony, and later disappeared with the collapse of the Qing Dynasty,after 2006, and back again with the rise of Pu'er tea, has become a new focus of attention of those interested.Pu'er Cha gao has health aspects qingfei row; down three high; sober up Yangwei; beauty body care; anti-oxidation, anti-aging; Diet; anti-fatigue; accomplishment Manner eight major health effects. Its main function is to factor because tea polyphenols contained in the cream,polyphenols up to 60.9% in cha gao, dozens of times higher than ordinary tea!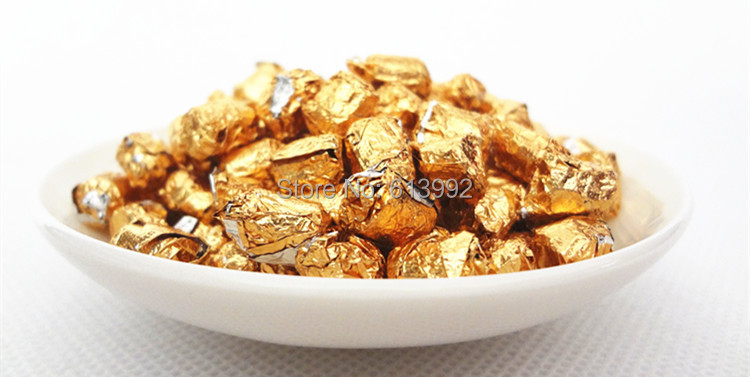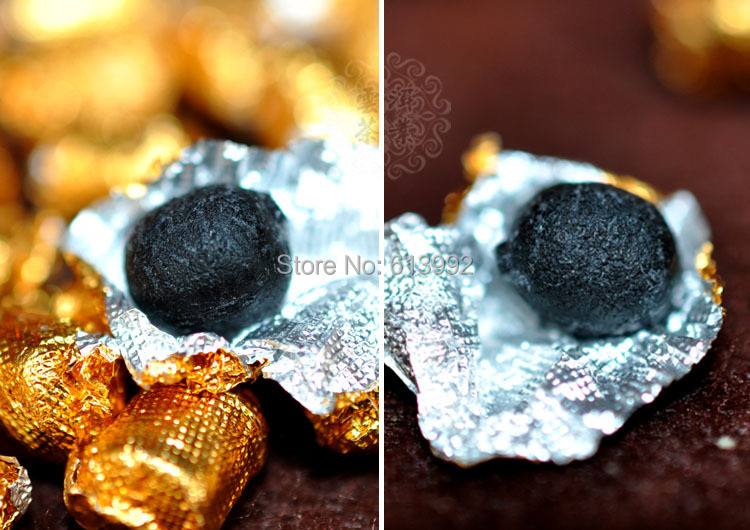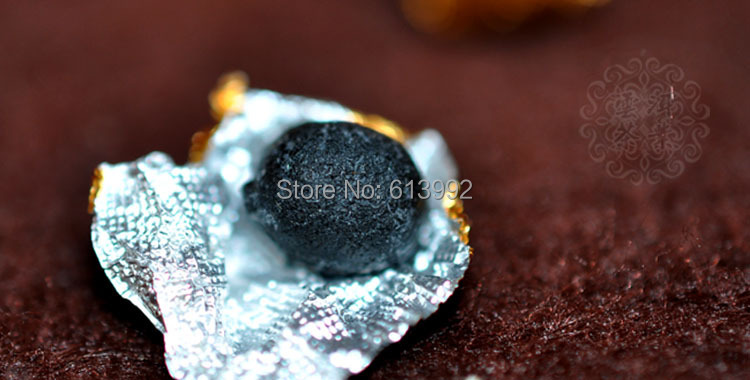 Cha gao essence is a high purity, are extremely sensitive to water quality, if not with any impurities in the purified water brewing, the tea cream soup transparent bright red; if weak alkaline mineral water, tea is tea paste more phenol rapidly transformed into thearubigins and other beneficial substances, so that red soup quickly, quite good for health, taste more alcohol.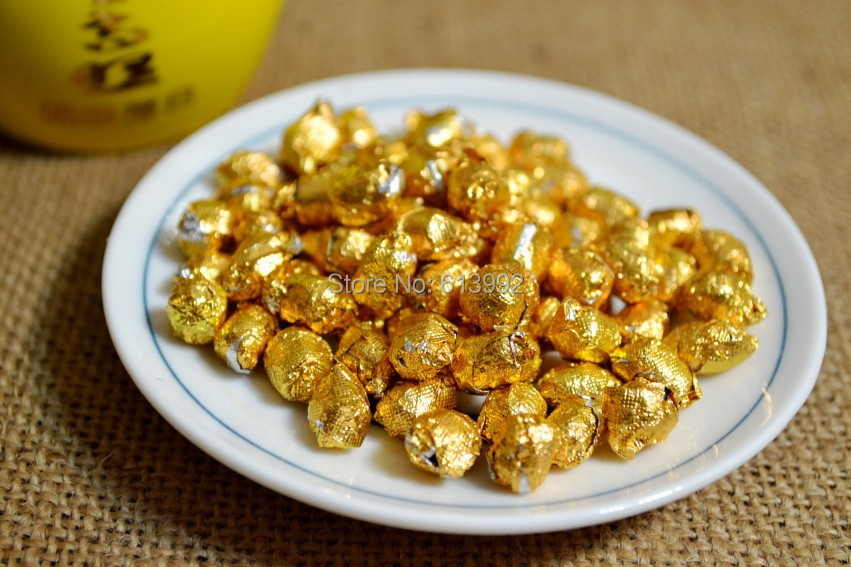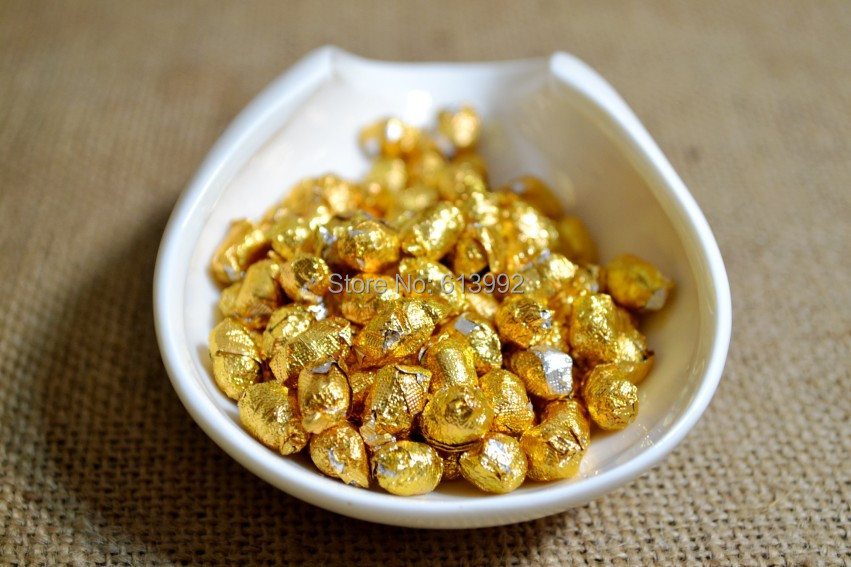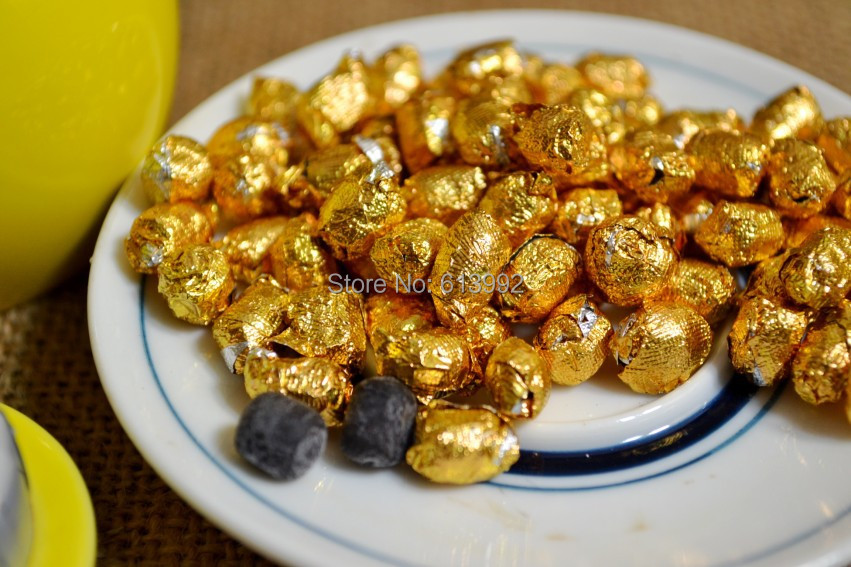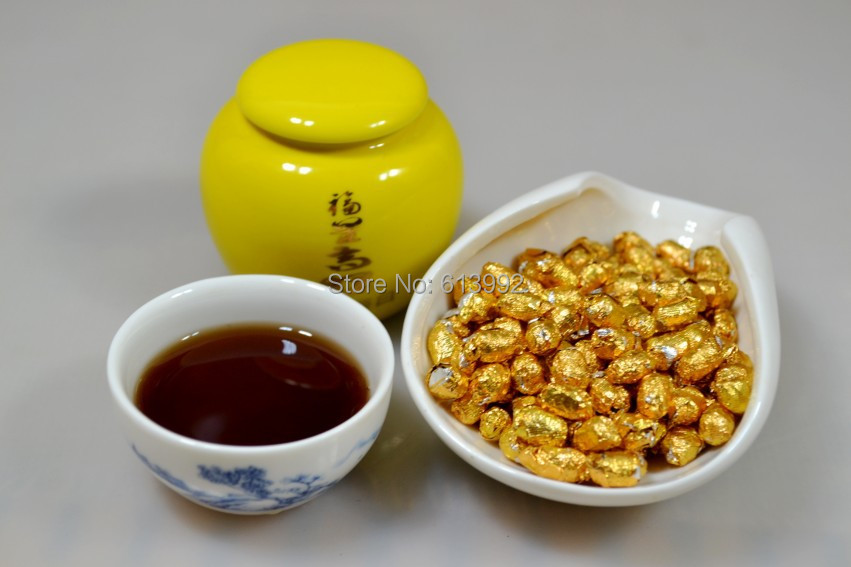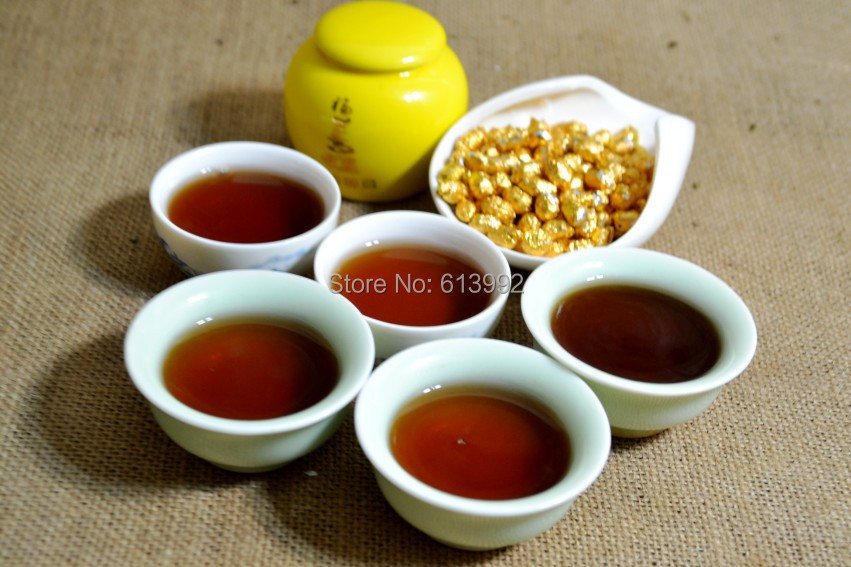 Brewing method
First, boil drinking method:1, with a pot filled with mineral water (just fill 800ml, 500ml to 800ml of water can choose according to taste shades), heated to boiling.2, into the tea 1 g.3, cook until boiling tea all melted (about 1 minute), you can drink in the sketch of the cup.4, If let it cool down to about 60 degrees when the drink, then soup transparent, red color, taste better.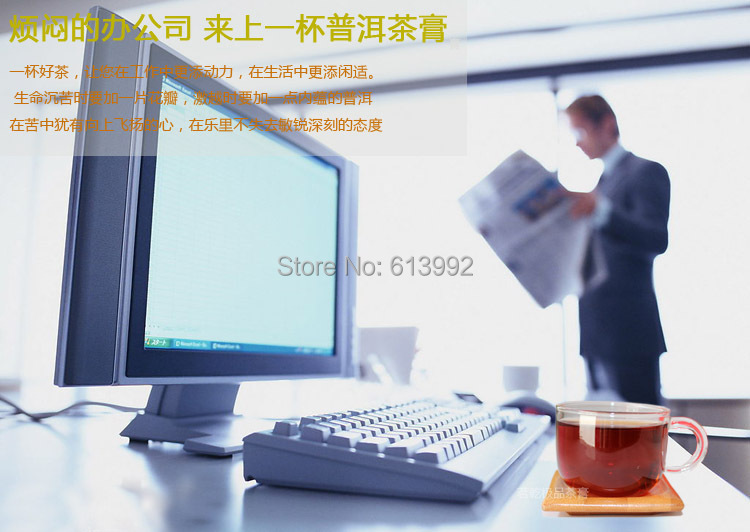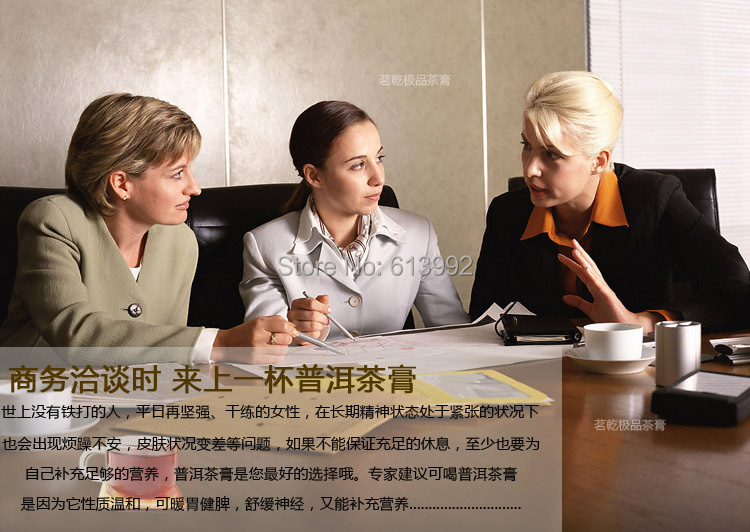 Second, brewed into tea methods:
1, delicately sealed bags, put the cha gao into cup.2, into the boiling water, observe the color, after smell the aroma can drink.3, per bag cha gao (0.25g brewed 150-200ml water taste better), the amount of water can be adjusted according to personal taste.4, although easy to brew, drink taste better if use boil drinking method.
Pu'er cha gao is instant tea, easy to brew, filling in the time remaining conditions are recommended to boil drinking method
will taste better.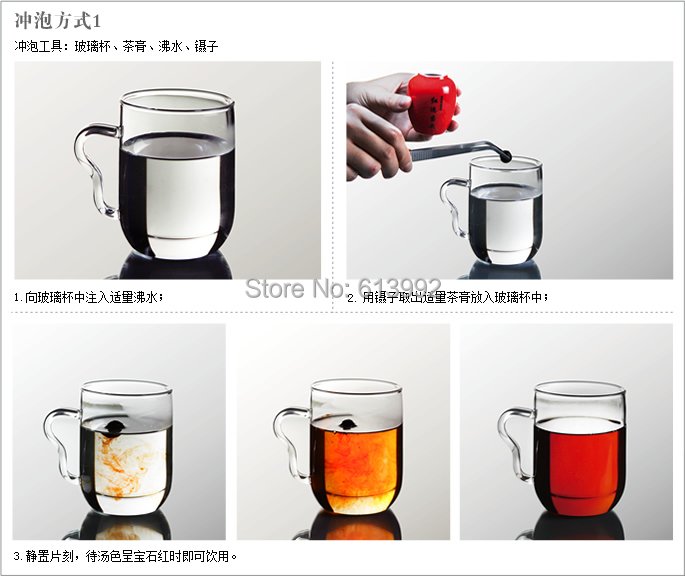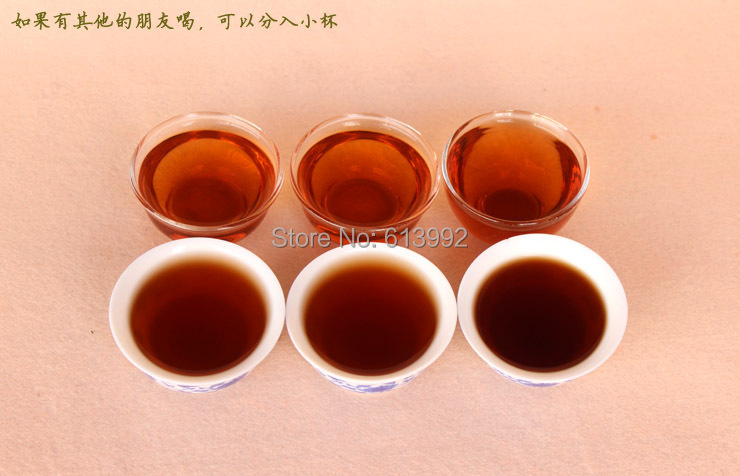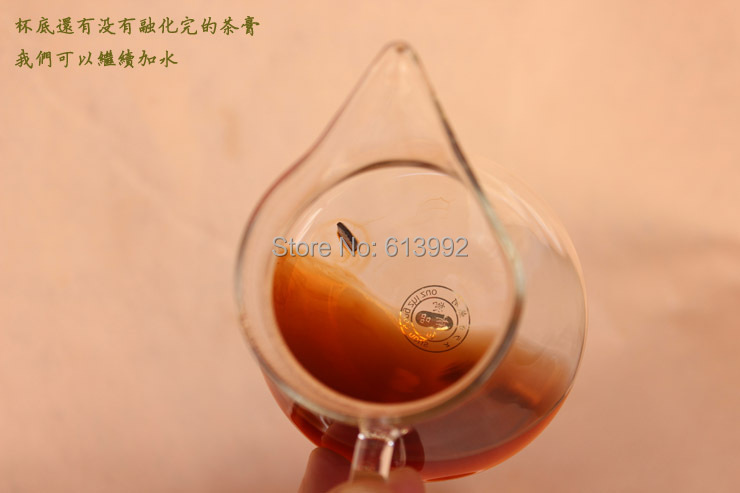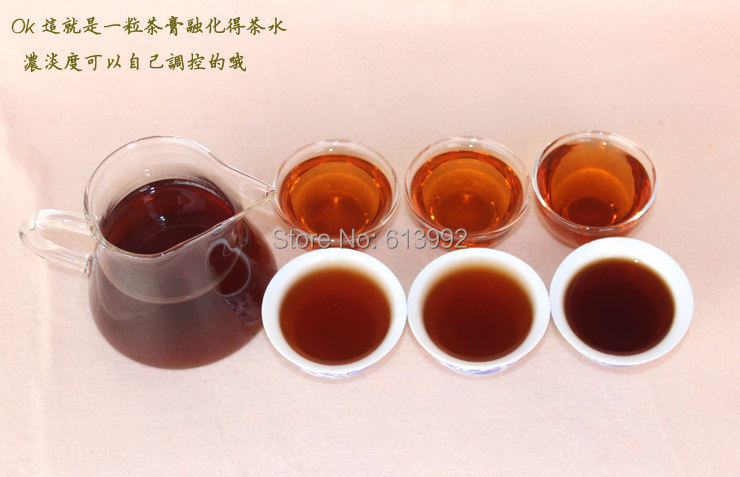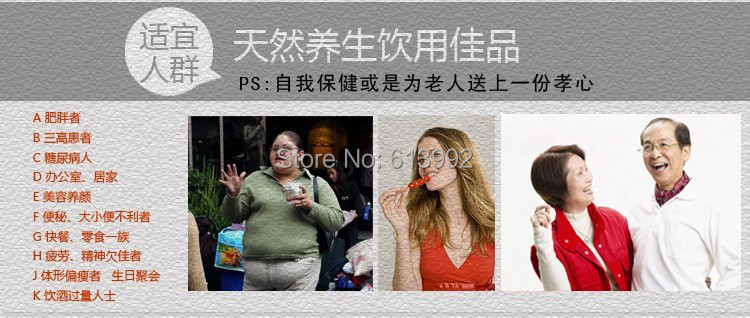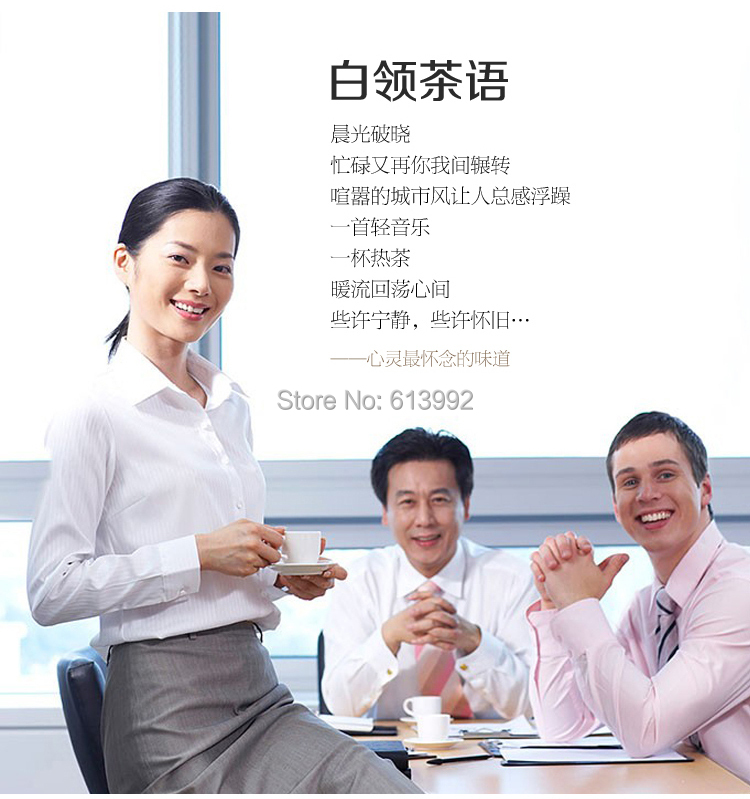 Shipping & Freight: Freight: Free Shipping to worldwide , send by China Post Airmail.Delivery time about 7-18 business days. Some country may delay 1-2 weeks.We ship goods within 2 Business days after receiving cleared payment.Following is the normal arrival time rate for your reference:
| | | | | | | | |
| --- | --- | --- | --- | --- | --- | --- | --- |
| Country | Business Days(not including holiday) | 5-9 | 10-15 | 16-20 | 21-25 | 26-35 | >35 |
| United States | Rated(time arrived) | 5.1% | 50.1% | 33.6% | 7.5% | 3.7% | Contact us |
| Europe | Rated(time arrived) | 8.6% | 61.2% | 19.1% | 7.0% | 4.1% | Contact us |
| Australia | Rated(time arrived) | 4.7% | 52.6% | 30.2% | 9.6% | 2.9% | Contact us |
| Canada | Rated(time arrived) | 6.7% | 50.6% | 30.4% | 8.5% | 3.8% | Contact us |
| Russia | Rated(time arrived) | 1.5% | 10.3% | 29.7% | 41.2% | 18.8% | Contact us |
| Asia | Rated(time arrived) | 10.5% | 30.6% | 43.8% | 12.1% | 4.0% | Contact us |
| Other Country | Rated(time arrived) | 3.5% | 25.0% | 47.9% | 17.9% | 5.7% | Contact us |
We do our best to provide quick service. However, as Severe weather, Clean Custom, Holidays etc reason, sometimes unforeseeable delays can occur. If it has been over 35 days since your payment date and it has not been received, contact us immediately, we will work quickly to locate the item and help solve it. Attention: If you want the goods urgently, we can send it by EMS or UPS,DHL etc. But have to plus some freight .Do contact us first if you want to change to EMS,UPS,DHL etc courier. Return Policy:
If you are not satisfied with your purchase, for any reason, let us know. We will promptly replace the item or give you a refund. It's that simple!
Shipping and handling charges are not refundable.
The freight for send back and re-send should be paid by buyer.
For your protection, please insured your package.
If you products have any defect or delay, please do not open case or not leave Negative & Natural feedback, it can not solve any problems .But just tell us, we will do our best to solve it.
If you are satisfied with your purchase, we sincerely hope you can leave us a positive Feedback and four 5-star Detailed Seller Ratings (DSR), which are of vital importance to the growth of our small business.
Besides, PLEASE DO NOT leaves us 1, 2, 3 or 4-star Detailed Seller Ratings because they are equal to negative feedback. Only 5-Detailed Seller Ratings are welcome.About US: FOODYEARSTEN TEA CO.,LTD is a professional tea factory located in GuangDong Province, China. Main produce Blooming flowering tea; Lapsang Souchong black tea; Wu-yi Oolong, White Tea etc. Strictly comply with HACCP to control quality. Our products can meet FDA, Eu standard, Japanese standard, QS standard etc. Welcome to be our distributor