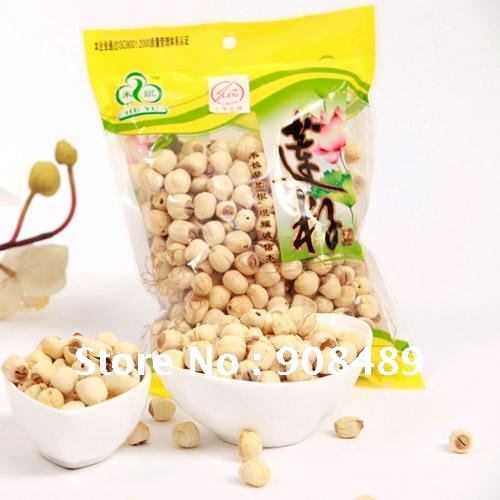 Free Shipping,Dried Lotus seeds 600g (200g * 3bags), health,nutritious food,Dried fruit,Level one
| | |
| --- | --- |
| Place of Origin: | CN |
| Grade: | Level one |
| Shelf Life: | 15 months |
| Packaging: | Bag |
| Item Type: | Lotus Seed |
| Weight (kg): | 0.6 |
| Lotus Seed: | Dried fruit |
| health: | nutritious food |
Product Description
Lotus seeds
The lotus, water lily aquatic herb lotus seeds. Also known as White Lotus, Hasumi, Lin meters, lotus meat. Lin, also known as He Fu Rong Shui-Chi.
Lotus sedation, cardiac, anti-aging, a variety of roles.
The lotus the Qingxin Xingpi, spleen and stop diarrhea, raising Anshen eyesight, fill in the rest, nourishing strength.
The lotus seed is rich in nutrition, in addition contains a lot of starch outside, also contains β-sitosterol, alkaloids, and rich in calcium, phosphorus, iron and other minerals and vitamins. 89 mg per 100 g lotus calcium, phosphorus content of up to 285 mg of potassium less than 2.1 milligrams, but in all animal and plant foods, has topped the list.
Lotus food: Available lotus soup pot sugar, porridge or tea.