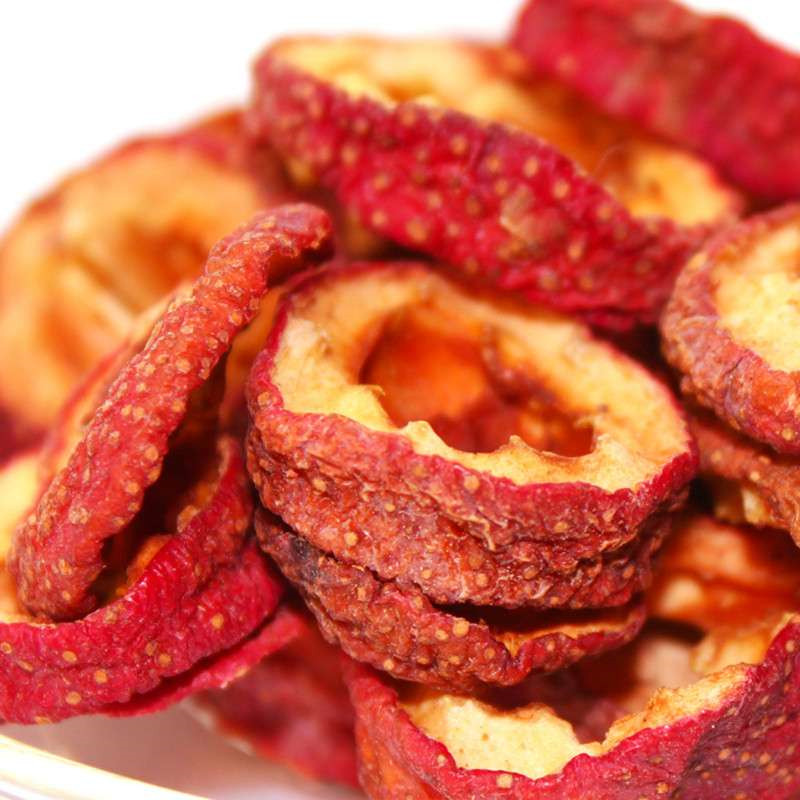 Free Shipping Loss Promotion 50g China Food Hawthorn Slices Slimming Appetizer Aid Digestion Dried Fruit Tea chinese fruit tea
Grade:
AAAAA
Shelf Life:
540 days
Brand Name:
dried fruit tea
Packaging:
Bag
Item Type:
Hawthorn
Weight (kg):
50g
Name:
Dried hawthorn
Use:
Dietary regimen raw materials, Chinese pharmaceutical raw materials
Product Description
Free Shipping Loss Promotion 50g China Food Hawthorn Slices Slimming Appetizer Aid Digestion Dried Fruit Tea chinese fruit tea
Health Effects: 1 ,Promote digestion :Hawthorn contains lipase, can promote fat digestion , and can increase the secretion of digestive enzymes in the stomach and promote digestion; 2 ,Role of the heart :Hawthorn can increase coronary blood flow, reducing myocardial oxygen consumption, on myocardial ischemia, hypoxia has a protective effect ; 3 ,Blood pressure, lipid-lowering, anti-oxidation,Enhance immunity, remove harmful bacteria and other gastrointestinal tract , but also the prevention of liver cancer.
Why hawthorn yellow flesh , seeded part uneven, is moldy it?
A: Hawthorn tablets are dried hawthorn fruit slices made from fresh , flesh contains a lot of dimension C, partial oxidation in air showing slightly yellowish , the principle is like apples bite will be yellow , still normal consumption; flesh edge there will be some flesh fruit wire, after drying will be uneven ,
Hand touch the residue will come off , is a normal phenomenon , not moldy .
Because of filming the relationship of lamplight, picture there is a little difference color and in-kind, belongs to the normal!Mind of the buyer, please do not buy!