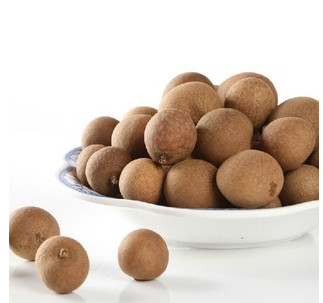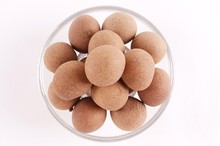 Dried Fruit longan product Top Grade Dried Seedless Longan Fruit & Guiyuan 250g 8.8oz
Grade:
A
is_customized:
Yes
Shelf Life:
2years
Brand Name:
Longan
Packaging:
Bag
Item Type:
Longan Product
Weight (kg):
0.25
origin:
china
Product Description
1.Dried longan is a wonderfully delicious, fleshy fruit and it is extremely popular in China as a snack. Although in Asia it is consumed fresh in the fall, this unique tasting sweet fruit is usually dried and consumed throughout the year much like raisins or dried apricots. It is used by the Chinese as a blood tonic (an herb that builds blood), as an energy tonic to increase vitality, to nurture the heart, and to enhance the beauty of the skin.
2.Longan is good to health,lngan dirctly nourishes th heart,prmoting heart health. Usage: Logan is a great every day snack. Longan's iron content makes it an excellent supplement to a vegetarian or low-animal-protein diet. Give it as a healthy snack in your kid's lunch.
3.Dried longan in nice packing ,not only is it delicious ,but also is good choose to friends and relative as a gift.
The dried product is leathery and smoky in flavor and is mainly used to prepare an infusion drunk for refreshment. Eat longans alone as a snack, or use for soups, desserts, and sweet-and-sour dishes.
If you are interested in our products, please do not hesitate to contact us, we are always right here waiting to serve you.