454g,Blue Mountain Coffee Flavour, Small Round Coffee Bean, Cooked Beans,High Altitude, Manual Pick Green Bean,Free Shipping
Grade:
AA
Weight:
454g
is_customized:
Yes
Shelf Life:
540Days
Brand Name:
Zhongjia
Packaging:
Bag
Caffeine Type:
Caffeinated
Item Type:
Coffee beans
Product Description
Welcome to Our store! We store some commodity packing style will be (lack of the packaging bags or Canned and so on) changed, but we guarantee the quality of products is always constant, for these, hope you can understand!
Yunnan small grain of coffee due to the unique geographical environment and climate conditions, formed a strong but not bitter, sweet but not strong, to do with the unique flavor of fruit, world-class coffee expert evaluation is one of the world's best coffee, its cultivation technique, the yield is the world's leading.
Coffee beans production is only 1% of the normal beans,Band selected
Rare!!! Top round bean sole source
Pictures will show you more details,please see this tea pictures: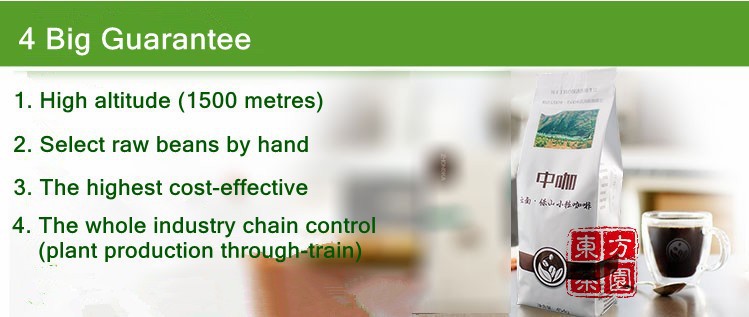 Top round bean yield is very small, but it taste better than regular coffee, taste rich, very smooth, microstrip beautiful plateau acidity, so like coffee must buy a bag of friends going back to try.